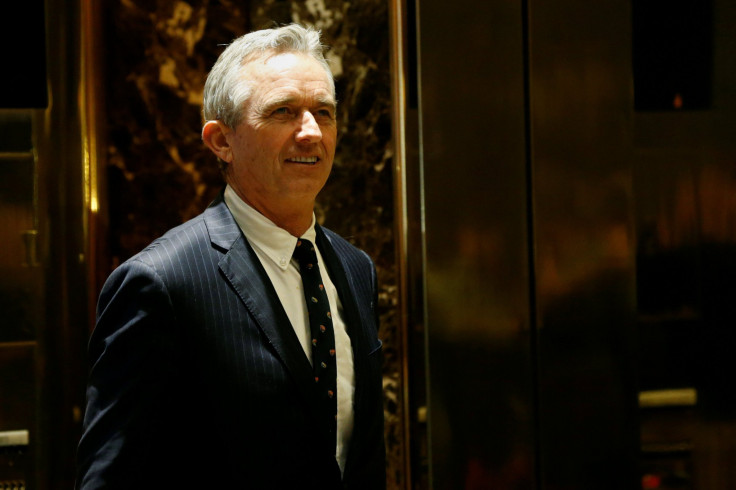 Anti-vaccine activist and environmental lawyer Robert F. Kennedy Jr., who is the nephew of late President John F. Kennedy, has launched his bid for the Democratic 2024 presidential nomination.
The son of former U.S. attorney general Robert Kennedy made the announcement in Boston on Wednesday, reported New York Post.
Ahead of the announcement, his wife, actress Cheryl Hines, introduced him on stage.
He said that his mission over the next 18 months of his campaign, and throughout his presidency, will be to end the "corrupt merger of state and corporate power." The 69-year-old feels that it is threatening now to "impose a new kind of corporate feudalism" on the U.S.
As he launched his bid for the Democratic presidential nomination, he described himself as a truth-teller who will "end the division," as per CNN.
With his announcement, he has joined Marianne Williamson, a self-help guru, in a presidential primary against President Joe Biden, who has shown interest in running again. But he has not formally announced a campaign for the 2024 election.
He launched his bid with the support of 14% of voters who supported Biden in 2020, a USA TODAY/Suffolk University Poll found.
The survey was taken Saturday through Tuesday, and it was found that only 67% of Biden's supporters in the 2020 election said that they would favor him for the Democratic nomination over his current challengers.
Kennedy Jr., who was once best known as an environmental lawyer who worked on issues like clean water, stands at 14% while Williamson is at 5%.
The new poll was conducted by cellphone and landline of 600 Biden voters. They were identified from national and state polls from 2020 to 2022.
It has a margin of error of plus or minus 4 percentage points.
In recent years, Kennedy Jr. has emerged as one of the leading opponents of vaccines, and his anti-vaccine advocacy intensified after the beginning of the Covid-19 pandemic.
He has been removed from YouTube and Instagram for spreading false information about the Covid-19 vaccine.
His political aspirations have mostly been shunned by many of his Kennedy family members. According to the family's biographer Laurence Leamer, his relatives are "disgusted with his attitude."
Earlier this month, Leamer said that his relatives "still care about him, but he's an embarrassment."
© 2023 Latin Times. All rights reserved. Do not reproduce without permission.