Brad Pitt and Jennifer Aniston divorced in 2005. But, they are still being linked to each other today.
Just this week, Life & Style claimed that Pitt and Aniston think that they now have another chance to fix their relationship. And what better way to do it than to have a baby.
"Friends are buzzing that they want a baby," an unnamed source told the tabloid. "Jen and Brad seem to have agreed, it's finally time for them to start a family together," it added.
The unnamed insider went as far as saying that Brad Pitt and Jennifer Aniston are still madly in love with each other. As such, they will become wonderful parents to their future children. However, since Aniston is already 50 years old, it is unlikely that she will carry their baby.
"They have the best doctors that money can buy. IVF isn't always the easiest, but Jen's being a real trouper and she and Brad are taking every precaution. They regret not having a child when they were together the first time, but they're not looking back," the source said.
Additionally, the tipster claimed that Aniston and Pitt want to prioritize having their own family first before they will get married again. After all, the A-listers already had a wonderful wedding in Malibu almost 20 years ago.
But, according to the rumor-debunking site, Gossip Cop, the tabloid's claims couldn't be farther from the truth. Jennifer Aniston and Brad Pitt have not rekindled their romance and it is, unlikely, that they are planning on having children together.
The publication also noted the fact that the tabloid has been creating imaginary stories about Pitt and Aniston reuniting but they never happened. Last summer, the tabloid claimed that the former couple vacationed in Rome together with George and Amal Clooney.
Last April, the tabloid said that Brad Pitt and Jennifer Aniston are planning a trip to France. And in March, the ex-couple allegedly went on two secret dates. But, Gossip Cop stressed that none of these outings happened. At present, Pitt and Aniston are still single.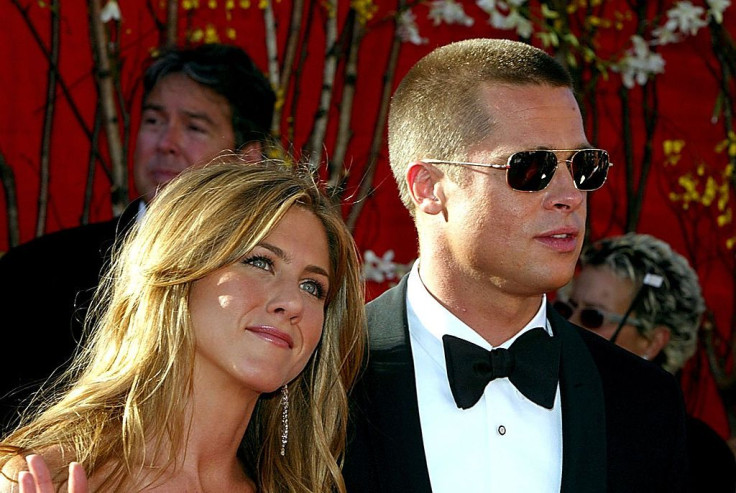 © 2023 Latin Times. All rights reserved. Do not reproduce without permission.