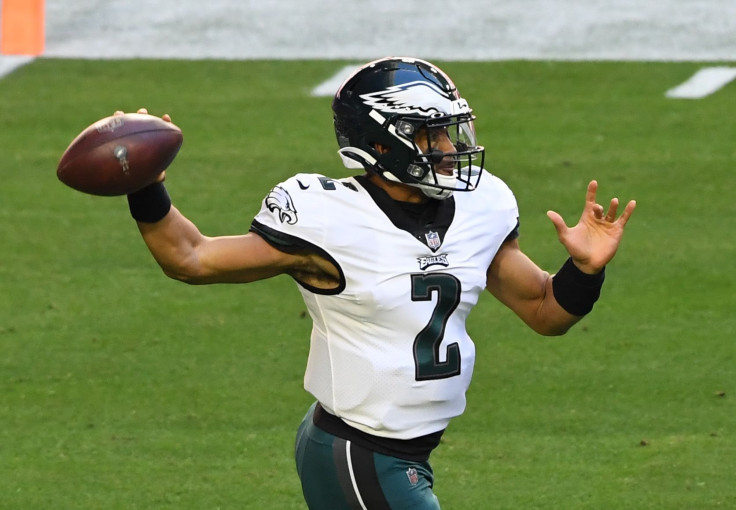 The Philadelphia Eagles have been the best team in the NFL this season and a big part of that has been the play of quarterback Jalen Hurts. With news of Hurts' shoulder sprain, the Eagles may have to make do without him.
The Eagles have already clinched a playoff spot so any concern with Hurts' injury is over how it could affect their Super Bowl chances. Hurts' availability is in question for this week's matchup against the Cowboys, though according to head coach Nick Sirianni, there's a chance he could still play.
If Hurts does miss any games, backup Gardner Minshew will take his place. Minshew is a capable backup, but if the Eagles don't have Hurts healthy for the playoffs it could dramatically hurt their chances at a Super Bowl.
Hurts has played at an MVP level this season. The dual-threat QB has thrown 22 touchdowns and 3,742 passing yards along with rushing for 747 yards and 13 touchdowns. It remains to be seen how much time, if any, Hurts will miss.
© 2023 Latin Times. All rights reserved. Do not reproduce without permission.