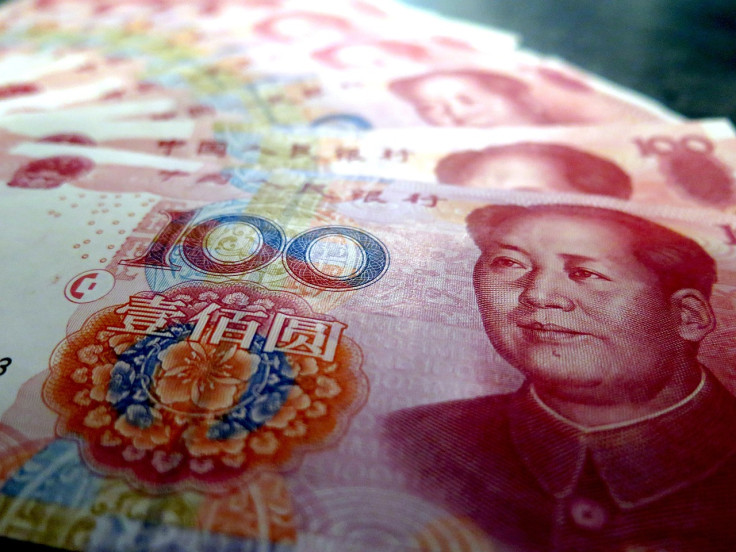 As Argentina continues to face a major shortage of U.S. dollars, the country's central bank is now permitting people to use the Chinese yuan to open deposit accounts.
A statement on the Central Bank of Argentina's website said, "The Central Bank of the Argentine Republic incorporated the renminbi yuan as the accepted currency for depositing in savings banks and current accounts. Financial institutions will thus be entitled to open bank accounts denominated in yuan renminbi. The measure is complementary to the decision of the National Securities Commission that authorized the trading of negotiable securities in RMB yuan."
The move to the yuan comes at a time when the BRICS alliance, comprising Brazil, Russia, China, India and South Africa, is attempting to challenge the U.S. dollar's dominance as the world's reserve currency.
In April, Argentina had said it would start buying the bulk of its Chinese imports in yuan instead of U.S. dollars, Reuters reported. Yuan transactions in the country's currency market came up to about $285 million in the first 10 days of June alone.
In addition, Argentina had made a payment of $2.7 billion using yuan to the International Monetary Fund, the Buenos Aires Times reported Thursday.
The country allowed bank accounts to be opened using U.S. dollar deposits, as several consumers use the currency in everyday transactions and as a form of savings. However, Argentina has turned to the yuan as an alternative currency because its central bank dollar reserves are at their lowest level since 2016.
Argentina has been suffering from a terrible drought, leading to less crop production. Even though the country is the world's top exporter of soy oil and flour, as exports are down, so is the influx of the U.S. dollar.
Furthermore, the peso has crashed against the dollar, falling 30% this year--making it far more expensive for the country to buy any greenback. The peso has lost nearly 80% of its value against the U.S. dollar since the beginning of 2020.
Meanwhile, Javier Milei, a frontrunner in Argentina's presidential election, had proposed to replace the Argentine peso with the dollar. Additionally, in January, Brazil and Argentina said they were preparing to launch a joint currency.
© 2023 Latin Times. All rights reserved. Do not reproduce without permission.