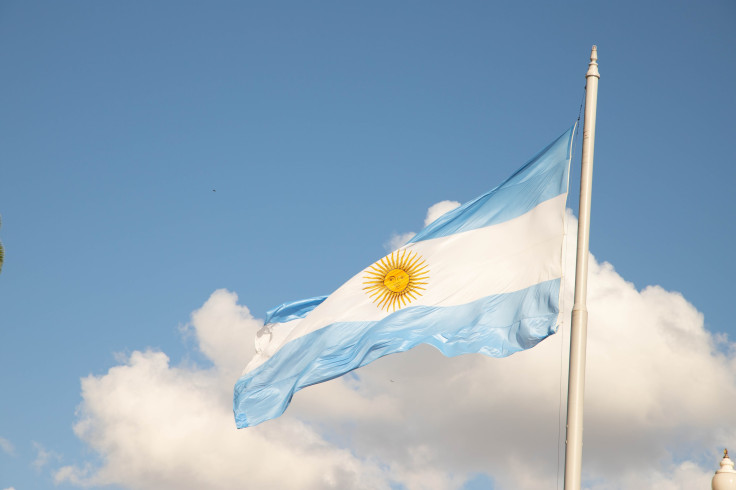 Argentina will have a runoff on November 19 between Peronist Sergio Massa and libertarian outsider Javier Milei, after the former saw a surge in support since August's primaries and the latter kept 30% of the support.
Even though Massa, the current government's Economy, managed a solid 6-point lead over the runner-up, the result is far from being certain. Their starkly contrasting profiles mean that it's not clear who is poised to attract a larger portion of the votes that went to Patricia Bullrich, the opposition leader who came in third with roughly 23% of the votes.
In fact, the coalition she led in the polls, Juntos X el Cambio, is all but broken, with leaders independently voicing their support for the different candidates. On Wednesday, Bullrich said she would support Milei at a personal level, while many members of the Union Civica Radical, a large part of the coalition, voiced their staunch rejection of Milei.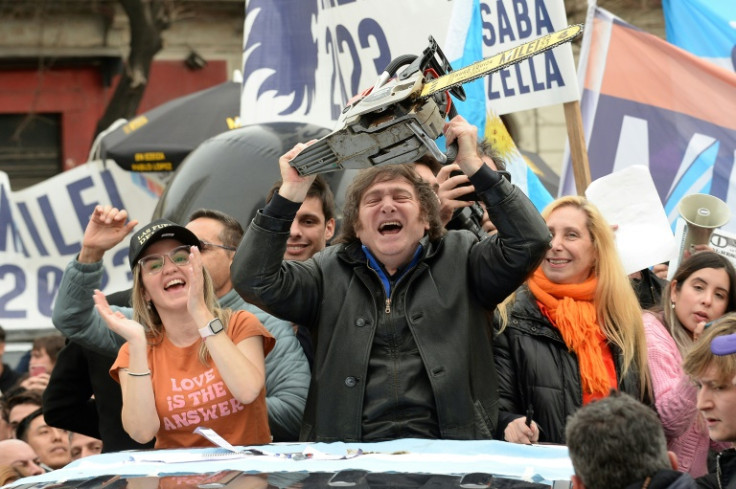 Then there's the economy. Mired in chaos, with 140% inflation and enormous pressure on the currency, its evolution during this month could contribute to tipping the scale regardless of the populist spending spree Massa went on during the past weeks to shore up support.
Milei, on his end, has run on a campaign of drastically cutting public spending (his latest logo being a chainsaw), getting rid of the peso as the country's currency and implementing the U.S. dollar, as well as scraping the central bank.
It is in this context that the Latin Times spoke to Shila Vilker, head of political consultancy firm TresPuntoZero to get her insight on the candidates' strategies going forward and the possible scenarios based on the results.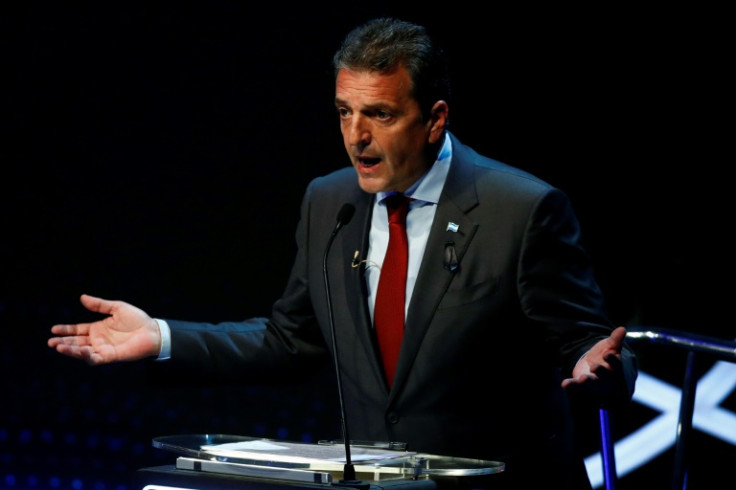 This conversation has been edited for extension and clarity purposes:
How do you analyze the first days of Massa as we head to the runoff?
He's making an effort to detach himself from the Kirchneristas, but the support he's had from the party's apparatus cannot be ignored. He's the candidate of a front that is trying to walk a very thin tightrope: conveying he's something new while detaching himself from a government he's also a part of. He's managed to do the latter well, but the support from the Peronist apparatus was key in him performing well in the first round.
And Milei?
It's more a one-man show. There is a lot of performance there. He looks inauthentic in his recent pleas for support, in using different words than before or sounding a lot like Juntos X el Cambio. He's going down a difficult path, one that involves gaining the support of people he mocked.
Massa has been talking about national unity and Milei has to appeal to the center. I don't know if that's a winning strategy for him. The rhetoric violence was such that it wouldn't only be hard to make amends with the political leaders, it would also be the case for Bullrich's voters. It's hard to think they like to be appealed to that way, but there will also be a significant number of young people who won't care. We've seen them absolve him saying things along the lines of "He's authentic."
How do you see Milei handling himself in Congress if he wins? He's far from a majority and won't have all of Juntos X el Cambio's support.
In Argentina, power is fragmented and managing governability is having the ability to unite the pieces. A Milei presidency, which would be the irruption of something new, will intensify that fragmentation. Provincial governors will have important quotas of power and influence Congress. If legislative coalitions break, affinity with governors is what prevails.
That's why it would be very hard for Milei and why he's floated the idea of referendums, which would delegate the power to the population. But we can't do a referendum on everything, how many have we done in our history? He'd need to solve daily issues finding common ground. How will he do it?
How will Massa seek to appeal to Juntos X el Cambio voters? Or will the Union Civica Radical do that work for him?
They will do it for him. They are rallying around the lesser evil. There are Bullrich voters who are staunchly anti-Kirchnerites but also very anti-Milei. Many of them are older women. You could say they are also seeing this election through a young vs. old prism. There is a generational tension and it is pretty evident. They are different cultures with different values.
What does he have to do during the rest of the campaign?
It might be enough for him to not show cracks in his campaign. That has been his main achievement. He doesn't have to charm electors but be the lesser evil. The "No," the rejection of the other, why reject the candidates. He doesn't have to give voters reasons for that.
© 2023 Latin Times. All rights reserved. Do not reproduce without permission.