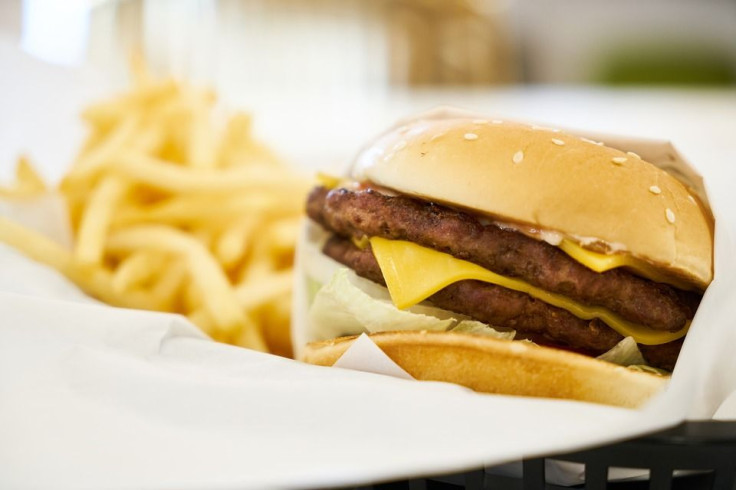 A fast food joint in Argentina will stop offering dishes named after Nazi dictator Adolf Hitler and Holocaust victim Anne Frank following criticism from the local Jewish community.
Honky Donky in Rafaela was slammed for serving an "Ana Frank burger" and "Adolf fries," The Times Of Israel reported.
The Comunidad Judía de Rafaela condemned the establishment for the two dishes, stressing its "repulsion and indignation" in a statement posted on Instagram. The organization threatened legal action as well.
Ariel Rosenthal, a member of the Jewish community's board of directors, told Infobae he first learned about the names of the dishes in March. He asked the fast food joint to change them, but no action was taken.
"We do not understand the delay in doing it," he said.
Honky Donky finally updated its menu by removing the dish named after Hitler — which was topped with bacon, green onions and cheddar — earlier this week. The establishment also apologized.
As for the "Ana Frank burger," its name was changed into something that's after Anne Boleyn, the second wife of England's King Henry VIII.
Frank was a Jewish teenager who kept herself hidden from the Nazis as they occupied the Netherlands in 1942 and kept a diary in which she documented events from that time. She was eventually captured and transferred to the Bergen-Belsen concentration camp, where she died from exhaustion in 1945 at the age of 15.
It's not clear why the Honky Donky named a dish after her, as other items on its menu were inspired by autocrats' names. Also among them is a dish called "Mao," named after the Chinese communist dictator.
The fast food joint then said it would soon come up with new hamburgers and fries, which it reportedly plans to name after more uplifting figures like Mother Teresa, Mahatma Gandhi, the Dalai Lama and Martin Luther King Jr.
This is not the first time an establishment or an individual has been slammed over Holocaust references. During a May concert in Berlin, Germany, controversial Pink Floyd frontman Roger Waters sported a Nazi SS officer costume. He also compared deceased journalist Shireen Abu Akleh to Frank, sparking outrage.
© 2023 Latin Times. All rights reserved. Do not reproduce without permission.