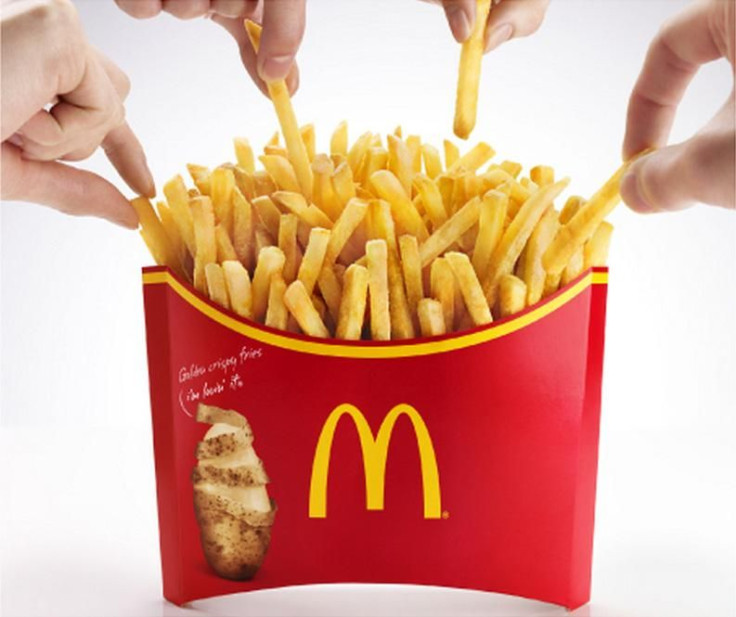 The U.S. Department of Labor reported on Tuesday that two 10-year-old children were found working at a McDonald's in Louisville, sometimes until two in the morning.
The information came to light as a result of an inquiry into abuses of child labor laws in the Southeast.
Additionally, the organization discovered that three franchisees with more than 60 McDonald's locations in Kentucky, Indiana, Maryland, and Ohio "employed 305 children to work more than the legally permitted hours and perform tasks prohibited by law for young workers," the Labor Department said in a statement.
"Investigators from the department's Wage and Hour Division found two 10-year-old workers at a Louisville McDonald's restaurant among many violations of federal labor laws committed by three Kentucky McDonald's franchise operators," the release said. "Investigators also determined two 10-year-old children were employed – but not paid – and sometimes worked as late as 2 a.m."
"These reports are unacceptable, deeply troubling and run afoul of the high expectations we have for the entire McDonald's brand. [...] We are committed to ensuring our franchisees have the resources they need to foster safe workplaces for all employees and maintain compliance with all labor laws," Tiffanie Boyd, senior vice president and chief people officer at McDonald's USA, told CNN.
The two 10-year-olds purportedly employed were the children of a night manager who were visiting their parent at work and were not given permission by franchisee organization management to be in that area of the restaurant, according to franchisee Bauer Foods LLC, which confirmed this to CNN.
A request for comment was not immediately answered by Bell Restaurant Group and Archways Richwood, two of the other franchisees.
According to the announcement, the three franchisees are subject to a total of $212,754 in civil money penalties for child labor breaches.
"Too often, employers fail to follow the child labor laws that protect young workers," said Karen Garnett-Civils, the agency's wage and hour division district director, in a statement. "Under no circumstances should there ever be a 10-year-old child working in a fast-food kitchen around hot grills, ovens and deep fryers."
© 2023 Latin Times. All rights reserved. Do not reproduce without permission.