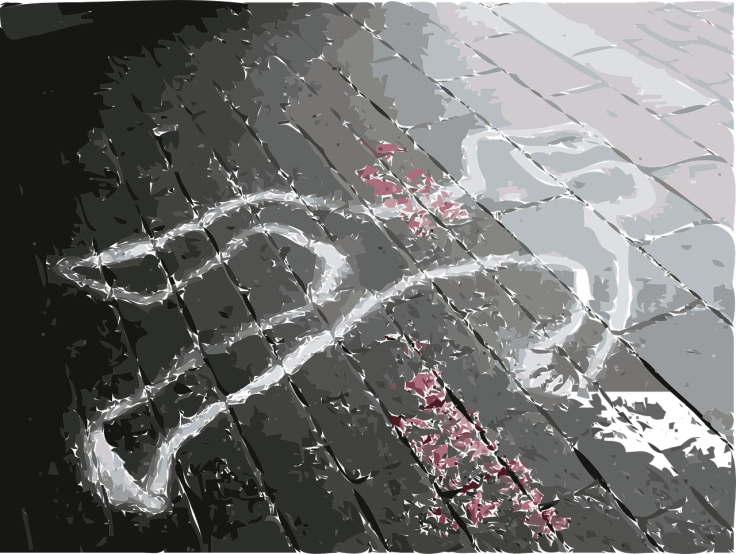 A man in Argentina died of a heart attack Thursday, after being detained by the police for taking part in a protest called by several left-wing groups before the national primary elections Sunday.
A video showed the Buenos Aires police pinning the leftist political activist to the pavement.
In the viral video, which might be disturbing to some viewers, Susana Maresca, an independent photojournalist, yells, "He's purple! He's going to suffer an attack." The officers then turn the unresponsive man over and perform CPR on him.
The man was taken to a hospital, but he could not be saved, the city government said in a statement, as per the AP News. The statement further said the cause of the death was "related to a cardiac arrest resulting from risk factors."
The victim was described as a man being "between 40 and 45 years old." His name was not shared by the authorities, as he did not have any documents on him.
But people at the scene identified him as Facundo Molares. He was part of the Revolutionary Armed Forces of Colombia (FARC) for 15 years. He moved to Colombia in the early 2000s and worked as a political organizer, among other tasks, for the FARC. Later he returned to Argentina. At the time of his death, he was working as a photographer for alternative media.
Argentinian authorities had arrested him in 2021 following an international arrest warrant issued by Colombia for allegedly kidnapping a local politician in 2009. Molares had spent eight months in jail for the alleged crime.
On Thursday, the police were trying to disperse the protesters when Molares and other participants got detained near the capital's Obelisk.
When the police tried to disperse protesters, the demonstrators responded "with sticks," said the city Security and Justice Minister Eugenio Burzaco.
After that, Burzaco said the police detained "five aggressors, and after a few minutes, one of them began to experience a cardiac and respiratory arrest."
But the protesters said they didn't try to block any street or did anything to provoke the police.
This comes ahead of Sunday's national primary elections. Buenos Aires Mayor Horacio Rodríguez Larreta, who is one of the top contenders to become the presidential candidate of the main opposition coalition, said he fully supported the actions of the City Police, "which acted with professionalism in containing the acts of violence."
He stressed that the people of Argentina "need to live in peace," and that they "have to leave violence, aggression and confrontation behind."
© 2023 Latin Times. All rights reserved. Do not reproduce without permission.