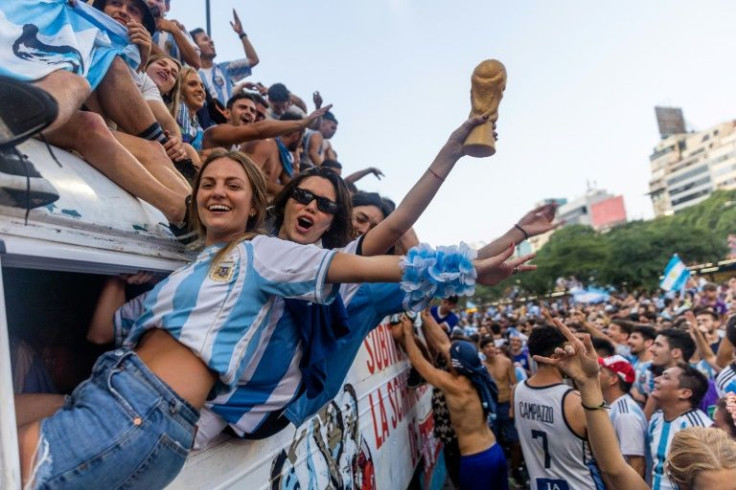 Argentina, the 2022 World Cup champions, has returned to the top spot of the FIFA rankings for the first time in six years.
The team led by Lionel Scaloni won friendlies against Panama and Curacao during the March international break after winning the Qatar World Cup final in exciting fashion against France in December.
In those games, captain Lionel Messi reached two milestones, he scored his 800th career goal in a 2-0 victory against Panama, and he also earned his 100th goal for his country by scoring a hat-trick in a 7-0 demolition of Curacao, Al Jazeera reported.
Argentina previously held the top spot in the standings in 2017, but La Albiceleste fell as far as 12th the year after a disappointing World Cup performance in Russia in 2018.
Argentina replaces Brazil at the top when the Selecao lost an unexpected friendly to World Cup semifinalist Morocco in March, dropping them to third position.
After defeating the Netherlands and Ireland to go to Euro 2024, France is now ranked second while the rest of the top 10 remains unchanged.
Belgium stays fourth, and England is fifth, followed by the Netherlands in sixth, Croatia seventh, and Italy eighth. Portugal and Spain complete the top 10.
Morocco remained at 11 to top the African teams and has joined Spain and Portugal in a 2030 World Cup candidacy bidding plan.
The Central African Republic was the biggest mover in the latest rankings, jumping 10 places to 122nd.
The United States remained 13th, two ahead of regional rival Mexico. Japan at 20 is the best of the Asian teams, and the 2022 World Cup host Qatar fell to 61.
Overall, Argentina has appeared in a World Cup final six times, a record equaled by Italy and surpassed only by Brazil and Germany. Argentina played in the first-ever final in 1930, when they lost 4–2 to Uruguay.
The next final appearance came 48 years later, in 1978, when the team captained by Daniel Passarella defeated the Netherlands 3–1 in extra time, being crowned world champions for the first time.
Captained by Diego Maradona, Argentina won their second World Cup eight years later, in 1986, with a 3–2 final victory over West Germany. They reached the final once more under the guidance of Maradona, in 1990, but were ultimately beaten 1–0 by West Germany.
A few decades later, Argentina led by Lionel Messi made their fifth final appearance in 2014, losing to Germany 1–0 after extra time.
In 2022, again captained by Messi, they have crowned the world champions for the third time, the fourth-most of any country, beating France 4–2 on penalties, following a 3–3 draw after extra time.
© 2023 Latin Times. All rights reserved. Do not reproduce without permission.