The government of Argentina has announced the distribution of a new National Identity Document (DNI) for its nonbinary citizens. On Wednesday, the country's President Alberto Fernandez said the new ID guarantees the right to gender identity for people who do not recognize themselves as either female or male. He added the new ID system was its way to show that other identities besides man and woman must be respected.
During a news conference held at the Casa Rosada Museum in Buenos Aires, Fernandez addressed the unveiling of the new document as just one of the ways of "loving and being loved and being happy."
The new DNI will carry the terminology "x" in the field of gender in government identification forms such as amended DNI and passports. As the president unveiled the new IDs containing the new "x" format, he presented the first three cards with Argentina's interior minister and the minister of women, gender and identity.
The Argentinian leader has been an advocate of progressive social reforms since his election in 2019 as he publicly championed his son Estanislao, who is also a popular drag queen.
According to the BBC, Argentina is the first country in Latin America to adopt this gender option on identification documents. Under its national law, Argentinians have the legal right to identify themselves as gender neutral. However, this had not been applied in identification documents where the only options are limited to "male" or "female".
Argentina's citizens can now amend their identification documents at the National Registry of Persons or at any of the offices of Civil Registries. Those filing for amendments are required to bring their current DNI along with their birth certificate to process their new DNI. Foreigners residing in Argentina who wish to apply for the same amendment must bring their ID to the National Migration Office.
Canada, Australia and New Zealand have already spearheaded such modifications in identity documents. Meanwhile, the US Department of State said recently that it is also working on updating its procedures to allow applicants to self-select their sex, adding that a nonbinary gender option will be available in US passports.
The department also added that it "will no longer require medical certification" should the applicant's self-selected sex marker is different from the sex listed on other official identity documents.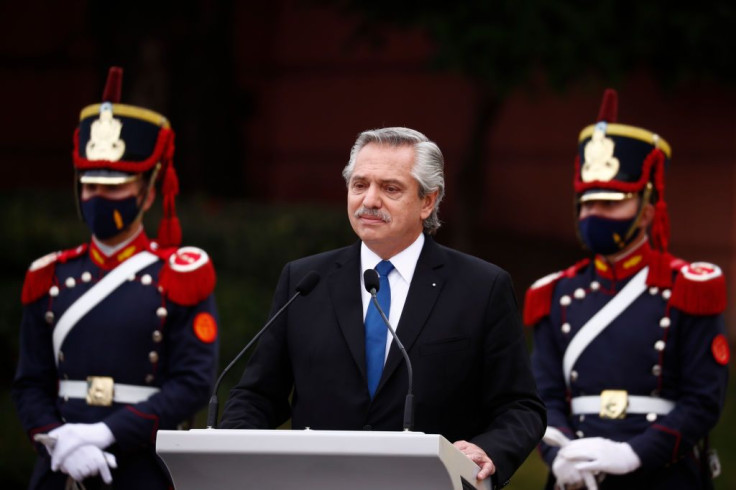 © 2023 Latin Times. All rights reserved. Do not reproduce without permission.