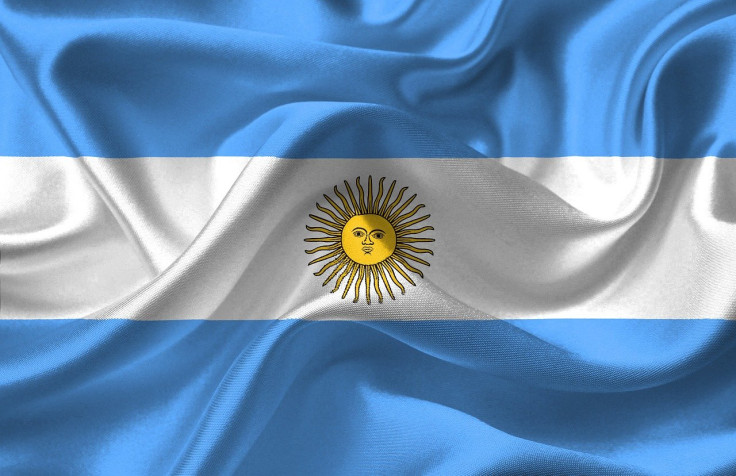 In inflation-hit Argentina, where rentals, cars, and appliances are increasingly priced in dollars to sidestep the volatile peso, a leading presidential candidate has sparked debate over whether to officially adopt the currency as a remedy to a battered economy.
The US dollar has long been a refuge for Argentines from pesos which lose value faster than they can spend them. Citizens bypass strict currency controls to buy dollars from a flourishing parallel market and squirrel them away at home in what is often their only viable means of savings.
So why not just dump the peso entirely?
This is the tempting message being spread by Javier Milei, a political outsider with radical ideas who has surged to the front of the presidential race ahead of October elections, despite economists long arguing dollarization would be unfeasible.
"Ending inflation is possible, we just have to take the monetary weapon away from politicians," said the 52-year-old lawmaker, referring to the central bank, which he has said he will scrap entirely if he is elected.
With annual inflation at 113 percent, and a peso that was devalued by 20 percent this month, experts say the lure of Milei's ideas is that many Argentines feel they have nothing to lose.
"It would be good to dollarize. With the instability of the exchange rate I sell half as much as I usually do," said Ivan Abl, who has sold fabric in the Once district of the capital for 30 years.
After thinking for a few moments, he adds, "But, that will mean the Yanks will control everything right?"
Dollarization involves replacing a currency entirely with the US dollar, which offers a more stable currency, but removes government control of monetary policy -- such as setting interest rates or taking measures to target inflation.
In Latin America, Ecuador, El Salvador, and Panama have adopted the dollar as their main currency.
The only comparison Argentines have is when their currency was pegged to the dollar at a one-to-one convertible rate in the 1990s as a way out of hyperinflationary cycles of up to 3,000 percent.
After a decade, the fixed exchange rate became untenable and in 2001, the government uncoupled the peso from the dollar, leading its value to plummet and causing a run on banks as people's savings were wiped out.
Panic, looting and protests led to 39 deaths in social unrest that followed.
A few days after the devaluation, Argentina defaulted on its foreign debt, further deepening its economic and social crisis.
Since then, Argentina has battled with boom and bust cycles, inflation, currency devaluations, and debt restructuring.
"Dollarizing is madness. There are other solutions," Nicolas Ferreyra, who works for a store selling household appliances, told AFP, urging other measures for Argentines to "trust the peso again."
Dollarization is a complex process that involves converting an existing currency into dollars, which requires a hefty stock of greenbacks.
The International Monetary Fund warned earlier this month that Argentina's dollar reserves were "dangerously low," a chronic problem in the country.
"Where are they going to get these dollars from to dollarize? said Economy Minister Sergio Massa, who is also running for president, all while struggling to stick to IMF budgetary controls to refinance the country's debt.
The Center for Argentine Economic Policy (CEPA) think tank has warned that replacing pesos with dollars at the true market price -- believed to be much higher than the controlled official rate -- would lead to a "mega-devaluation" and loss of salary purchase power of around 90 percent.
"It's impractical," said Ferreyra in the electronics store, adding he and his colleagues had worked out they would earn 20 or 30 dollars a month.
Milei, an economist and self-declared expert on monetary theory, has argued in numerous television appearances that Argentines have already chosen their preferred currency.
The central bank estimates there is $244 billion stashed away by Argentines outside of official channels.
And Milei's ideas have struck a nerve with voters, with his surge to prominence described as a "political tsunami" as voters appear willing to try something new to escape the country's economic malaise.
In a presidential primary on August 13, seen as a litmus test ahead of the election, Milei came first with 29.8 percent of votes, followed by former security minister and opposition candidate Patricia Bullrich with 28 percent. Massa scored 27.2 percent.
© 2023 Latin Times. All rights reserved. Do not reproduce without permission.