Argentina and France are all set to collide on Sunday, Dec. 18, to determine who will be the World Cup 2022 champion. It is expected to be an interesting matchup with all eyes on Lionel Messi of Argentina and Kylian Mbappe of France.
However, the supporting cast of both soccer superstars will likely hold the key to who will be the World Cup 2022. On the side of Argentina, the key could be on Julian Alvarez, the same player who scored a double against Croatia that pushed the Argentinians to the final.
No less than Messi himself, someone who is on his last World Cup ride, has branded Alvarez as extraordinary and spectacular, BBC reported.
"Nobody imagined Julian would have the participation and importance he has shown," Messi said. "The help he has given us has been absolutely spectacular."
The 35-year-old Messi has been headlining the World Cup 2022 in Qatar, scoring five goals and was responsible for three of Argentina's 12 goals.
For his part, Alvarez has four across his name – two of which were perhaps the most important since they helped catapult Argentina into the last dance.
The performance of the Manchester City forward has been a great revelation considering he was never seen to feature prominently for Argentina in this tournament.
He only made substitute appearances in their shock opening defeat by Saudi Arabia and the win over Mexico, with coach Lionel Scaloni initially preferring Inter Milan's Lautaro Martinez.
"During the whole World Cup, but also on Tuesday, he was extraordinary," Messi stated. "He ran everything. He fought for everything - creating chances, fighting. For us, he was the surprising discovery, and he deserves everything that has happened to him because he is a lovely guy."
Heading into Sunday, everyone will have their eyes on Messi with Alvarez likely being there to make sure he backs up the 35-year-old player in winning another World Cup, the final for Messi. Either way, both can make history if they play their cards right.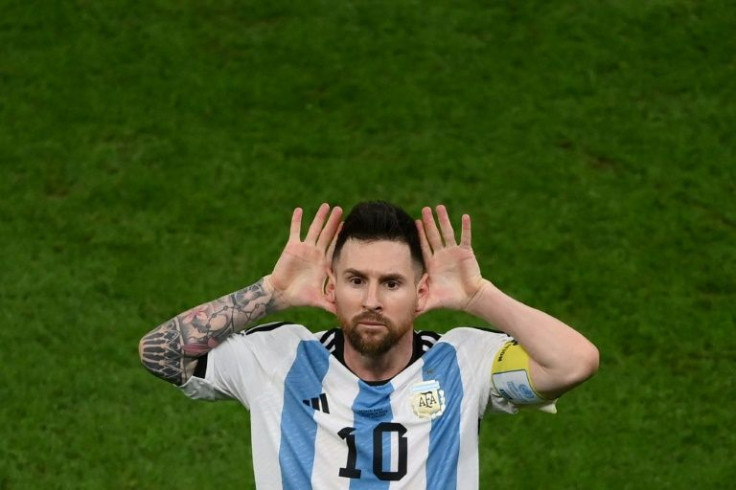 © 2023 Latin Times. All rights reserved. Do not reproduce without permission.