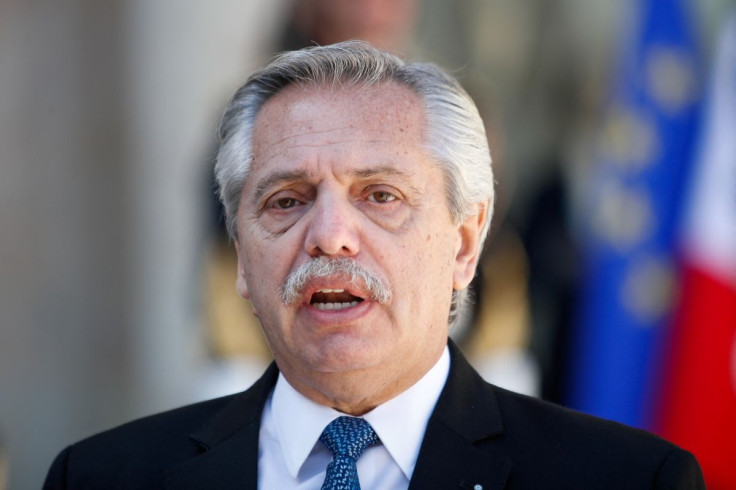 As the Argentine presidential elections draw close, the country's prominent candidates have pushed back against the current government's plan to become a member of BRICS.
Both conservative presidential candidates, Javier Milei and Patricia Bullrich, have gone so far as to declare that they would cut off all connections with the coalition if they were to secure victory in the elections, Bloomberg reported.
Milei and Bullrich's statements came a day after BRICS announced a fresh lineup of global players will join the bloc next year. The influential group, currently comprising Brazil, Russia, India, China, and South Africa, is preparing to welcome Iran, Saudi Arabia, Egypt, Argentina, the United Arab Emirates, and Ethiopia, as revealed during the summit held in Johannesburg on Thursday.
President Alberto Fernandez of Argentina accepted the invitation and confirmed the country's entry into BRICS.
The president also shared a video on X (formerly Twitter) with the caption: "A new scenario opens for Argentina: we have joined the BRICS alliance. It is a new step in the consolidation of the fraternal country and open to the world that we always dream of being."
However, Bullrich offered a contrasting viewpoint, saying: "We believe in an international order based on rules to preserve peace and respect for international law," the New York Sun reported.
While Fernandez viewed BRICS membership as a "great opportunity" that could address economic difficulties and enhance global influence, Bullrich was concerned about the prospect of Iran becoming a member, given her belief that the country was connected to previous severe terrorist attacks on Argentine territory.
Bullrich was referring to the 1992 bombing at the Israeli Embassy and the 1994 attack on the AMIA Jewish community center, acts of violence she said left "open and deep wounds" in Argentine collective memory.
Milei, a libertarian presidential candidate, stayed firm in his stance to sever ties with BRICS if elected, citing his aversion to establishing commercial relationships with Beijing, whom he labels as "communists."
Both Bullrich and Milei are leading the polls in Argentina's upcoming Oct. 22 presidential elections. A recent survey by CB Consultora, a polling and consulting firm in Argentina, found that 52.1% of people might vote for Milei, while Bullrich got 47.4% support. The candidate from the governing left-wing party, Sergio Massa, received 34.9%.
© 2023 Latin Times. All rights reserved. Do not reproduce without permission.