It has been days since Ariana Grande and Selena Gomez set the Coachella stage on fire, but people still can't stop buzzing about them. From Grande's highly ambitious performance with Nicki Minaj to Gomez's Coachella debut with Cardi B., there is something about this year's female lineup that makes it one for the books.
Beyonce made history in 2018 when she headlined the desert festival, which has long been criticized for being male dominated. Now she's passing on the proverbial female crown to Grande, the youngest woman to headline Coachella in its 20-year history and whose star-studded performance on Sunday night solidified her position as today's biggest female international pop star, and Gomez, whose Coachella debut defied the convention with her controversial wardrobe that night.
Looking beyond Grande's 26-song extravaganza and duet with NSYNC that tore up the hearts of nineties boy-band fans at the festival, there was something more about Grande's performance that made it extra empowering. Her joint set with Minaj was a picture of two female superstars sharing the Coachella stage, heralding an era of female domination in a festival that has long been run by male superstars.
Gomez and Cardi B's surprise duo was yet another proof that female solidarity is still so pretty much alive at the Coachella. When she appeared on stage with her surprise performance of "Taki Taki" with Cardi B., DJ Snake and Ozuna, she reminded the world that she still had it in her — her pop prowess that seemed to have grown faint over the past few months. After not performing publicly for a year, there appeared Gomez, joining forces with Cardi B to deliver an iconic performance that made the Coachella stage burst into flames. Add that to their paired-up unconventional leotards and white tuxedos, and there you have two women doing exactly as they please and still slaying it — no rules, no restrictions.
This year's Coachella seems to pave the way for something bigger — a festival where women are the ones in command. With Beyonce and Grande headlining the festival for two years in a row, it's exciting to imagine a Coachella that does not limit itself to rock and indie cool guys but also brings talented and powerful women to the fore.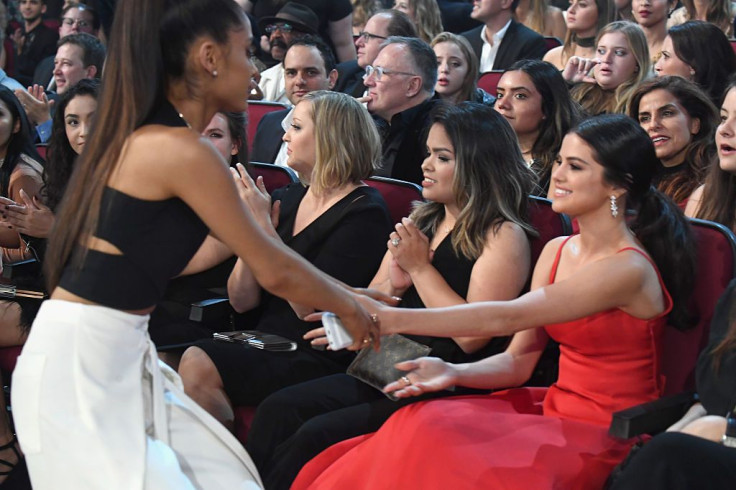 © 2023 Latin Times. All rights reserved. Do not reproduce without permission.