Fans might have gone into a tizzy ever since a terrifyingly similar Ariana Grande doppelganger surfaced on TikTok. But, Grande is far from amused (TBH). And yes, even Paige Niemann— Grande's clone— knows it.
Throwing in a bit of context, Paige Niemann is a TikTok and Instagram influencer whose claim to fame is her uncanny resemblance to the "Thank u, next" singer. She joins the likes of millions of other teenagers who absolutely love mimicking Grande. But, on Nov. 22, when a fan posted one of Niemann's TikTok videos on the internet, things spiraled out of control as people couldn't believe how similar two people could indeed be.
Niemann's video in which she mimes along to Grande as Cat Valentine from a scene in the "Victorious" amassed over 11 million views because people were obviously shaken. Needless to say, folks on the internet wanted to delve deeper and began examining if the similarity between the fledgling social media star and the Grammy award-winning artiste was for real.
Whilst speculations ran amok and people jumped to conclusions, Grande decided to give her two cents on the same. "I just wonder whyyyy the cat voice / dialogue. I am sure she is the sweetest sweet sweetheart for real !! but it's definitely bizarre seeing people blend the two worlds lmao." Soon after, a fan intervened and responded to Grande's tweet. "It's funny because you're lying," said Knnewagb, a Twitter user. To which, Grande responded by stating that it was important to be nice on the internet.
Well, the discussion didn't end there. Another Twitter user dropped her views on the same, implying how most fans who attempt to "mimic" the singer often ended up drawing a connection between Cat Valentine more than to Grande herself.
Indeed, the speculations and inferences are a bit much to process at one go. But, what needs to be noted is that while Grande is one of the sweetest and most affable celebs around, she doesn't shy away from putting forth her point— in the politest way possible. And, in this case, Grande made folks known that she isn't too fond of fans who blindly impersonate Cat Valentine in the pursuit of looking like her.
Niemann, hope you're taking notes!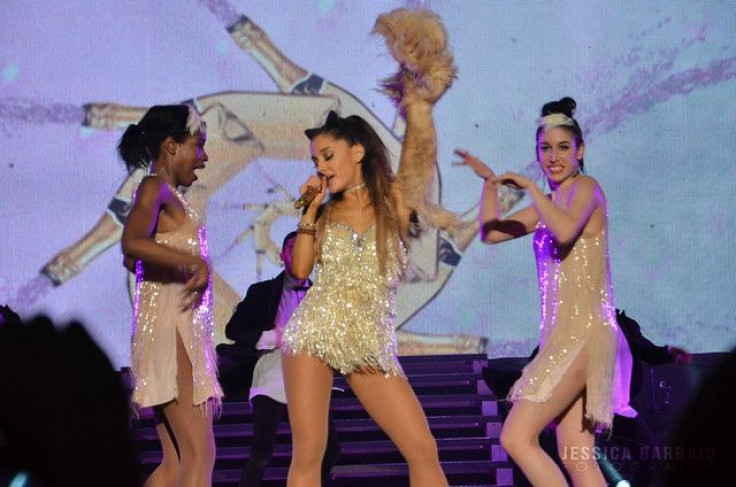 © 2023 Latin Times. All rights reserved. Do not reproduce without permission.