Following her "blackfishing" controversy during the "thank u, next" era, Ariana Grande is being scrutinized online for allegedly "Asianfishing" after posting a series of photos from a recent shoot that seems to change up her appearance to "look more Asian."
In the snaps by L.A.-based photographer Katia Temkin, the 28-year-old r.e.m. beauty founder wore her signature winged eyeliner and paired it with a red lip and slicked-back hair embellished while in an oversized blazer and chunky platform heels. White bows were also tied around both her neck and pony.
While some people claimed Grande had begun to alter her appearance to "look more Asian," her beloved Arianators are quick to slam the allegations, arguing that calling her out for "Asianfishing" in these photos is racist in itself, Metro reported.
The recent controversy was fueled by TikTok user Victoria Alexander, who shared screenshots of the photos in question and commented, "I'm not saying that Ariana Grande has moved on from 'Blackfishing' to 'Asianfishing' but I say it took me longer than expected to realize that this is her."
"I understand that celebrities will change up their look from time to time. But this is giving change to phenotype [a racial chameleon]," she continued, sparking debates on what sets the line between cultural appreciation and cultural appropriation.
The photos from Ariana's page have since been taken down but remain featured on the Instagram account owned by Temkin.
The term stemmed from the word "blackfishing," which journalist Wanna Thompson first used in 2018 when she took to Twitter to call out public figures who she believed were "cosplaying" as black women on social media, Cosmopolitan noted.
"Blackfishing is when white public figures, influencers and the like do everything in their power to appear black," she later told CNN. "Whether that means to tan their skin excessively [and/or] wear hairstyles and clothing trends that have been pioneered by black women."
This is not Grande's first experience in dealing with accusations of appropriating the Asian culture. In 2019, she was slammed for getting wrongfully tattooed with what she believed was the Japanese translation of her successful track "7 Rings" only to be told that it translated to "seven wheels."
Critics have accused Grande of cultural appropriation in its music video after infusing pop with R&B while heavily featuring Black women in the content to allegedly "assert her coolness," Thompson claimed.
The outspoken journo would also go further to note that Grande is just "another white pop star clinging onto marketable imagery of the hood to push her 'bad girl' persona," BuzzFeed noted.
Over the years, the "Positions" hitmaker has been accused of "blackfishing" after some pointed out that her skin tone became more tanned in recent years after her appearance on "VICTORiOUS" in the early 2010s.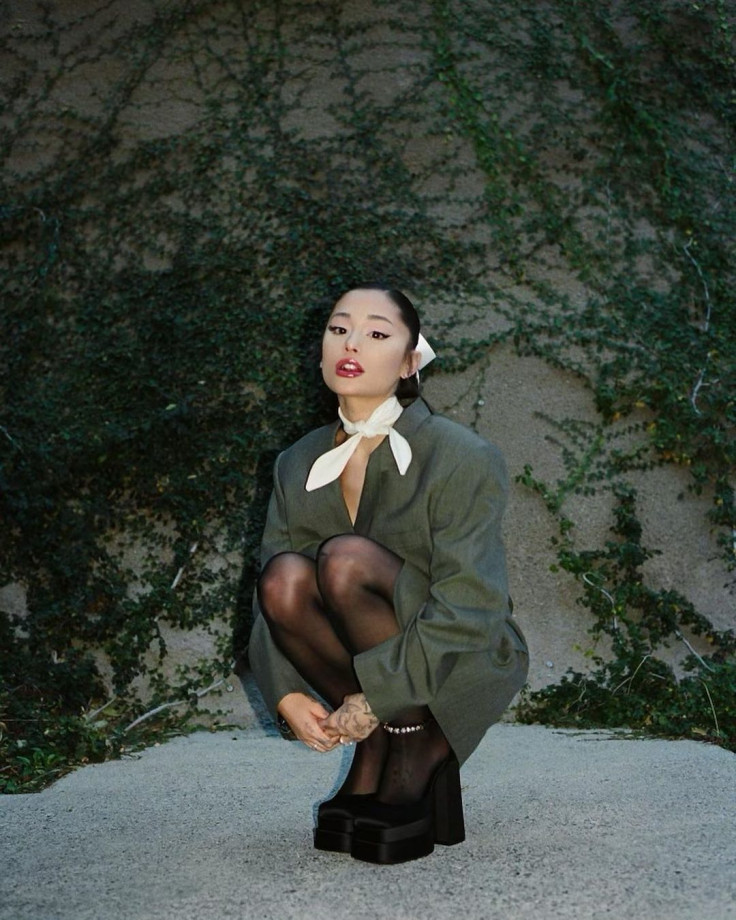 © 2023 Latin Times. All rights reserved. Do not reproduce without permission.