Two-time Grammy Awards winner Ariana Grande has successfully obtained a long-term restraining order against her alleged stalker after the man reportedly threatened to kill the songstress when he showed up uninvited at her undisclosed Hollywood Hills residence earlier this month.
According to court documents, the "Positions" hitmaker, 28, expressed distress and fears for her life, revealing that the 23-year-old suspect, Aharon Brown, had been harassing her staff by demanding to see her multiple times a day for nearly seven months, News.com.au reported.
"The fact that Mr. Brown has been regularly coming to my home for over six months terrifies me," Grande told the Los Angeles Superior Court on Sept. 13. "Based on his threats, I am fearful for my safety and the safety of my family."
"I fear that absent a restraining order, Mr. Brown will continue to come to my home and attempt to physically harm or murder me or members of my family," she added.
According to a Los Angeles Police Department detective, Ari and her tour manager said that Brown had been visiting her Los Angeles home since mid-February. The pop star would further contend that she does not share her address with the public, which made it more concerning that Brown managed to identify where she resides.
The law enforcement officer also backed the star's claims and filed an official statement saying he was afraid Brown would continue to harass and threaten Grande following his release from prison. He notes the ongoing threat justifies the restraining order.
The first few instances of Brown's terrorizing visits in February were "sporadic" but became more frequent to the point that the man was reportedly stopping by her gate almost every day and at times, multiple times a day, within the past three weeks, according to Page Six.
A recent incident this month saw Brown apprehended by police after he showed up at her residence brandishing a large hunting knife. The man reportedly became agitated when security asked him to leave and was then quoted screaming the threats, "I'll f**king kill you and her!"
According to police, Brown attempted to flee on foot despite orders from police for him to stop. Cops would eventually catch up with him and take him into custody. He remains in custody charged with two felony counts of making criminal threats, the Daily Mail noted.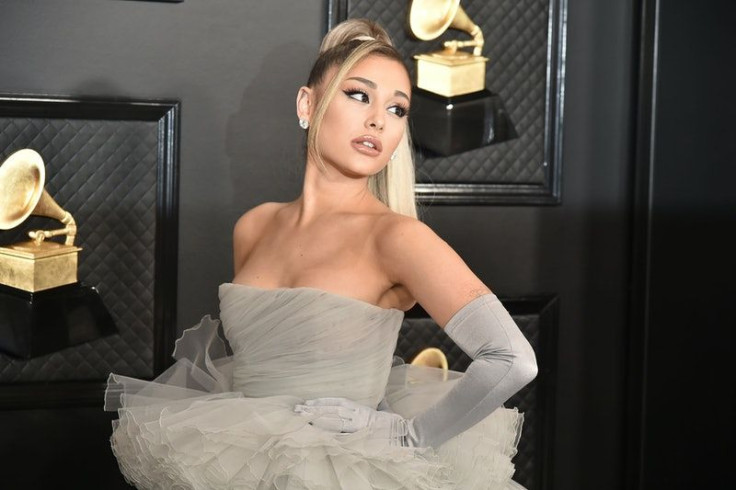 © 2023 Latin Times. All rights reserved. Do not reproduce without permission.