Ariana Grande reportedly felt anxious after some of her fans made fun of her.
On social media, some of her fans shared videos of themselves washing their hands while wearing oversized long-sleeved sweaters. The singer is known for wearing oversized jumpers and hoodies, and her fans can't help but poke fun at her.
One fan shared a video of herself washing her hand while soaking her oversized sweater and covering them in soap. The fan captioned the video, "How Ariana Grande washes her hands."
The "7 Rings" singer saw the clip, and she couldn't help but comment on it. "Man, if y'all don't leave me alone," she wrote. In a follow-up comment, Grande wrote, "This made me so anxious."
Grande has been replying to some of her fans' posts on social media throughout the past couple of weeks. After the pop star canceled some of her performances due to her allergies, some of her supporters attended her gig while dressed as tomatoes.
"Oh my God, it's times like this I really wish I had better eyesight. Well played. Love u so much," she wrote.
Meanwhile, Grande also made headlines this week after her long-time impersonator, Paige Niemann, also became the talk of the town. The TikToker shared her impression of the Grammy winner, and she also received a response from her idol.
"I just wonder why the cat voice/dialogue. I am sure she is the sweetest sweet sweetheart for real! But it's definitely bizarre seeing people blend the two worlds lmao," she commented.
Grande's impersonator has over 17 million followers on social media. And there is no denying the fact that she really resembles her idol. Niemann's gestures, hairstyles, clothes, and makeup make her look exactly like Grande.
According to Famous Birthdays, Niemann is just 14 years old, and she's a fan of Grande because her bedroom walls feature posters of the singer.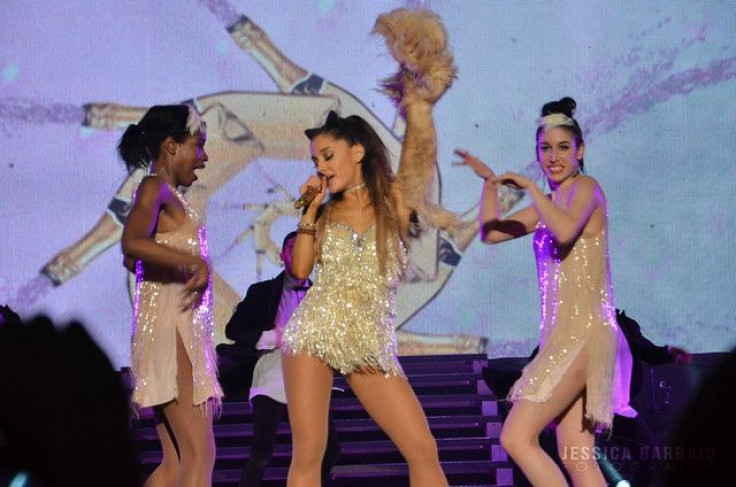 © 2023 Latin Times. All rights reserved. Do not reproduce without permission.