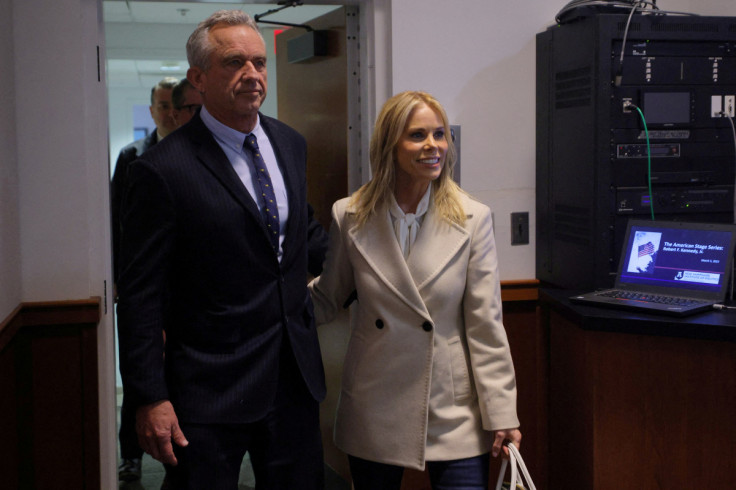 Swing voters in the swing state of Arizona, which has one of the largest Latino populations, seem to be favoring Robert F. Kennedy Jr. (RFK Jr.) for the 2024 election, according to an focus group reported by Axios.
Arizona was a key win for President Biden in the 2020 election, winning it by just over 10,000 votes. In 2016, in turn, former President Trump beat Hillary Clinton. The win in 2020 proved to be an important pickup for Biden, helping him secure enough electoral votes to win the presidential election.
According to data from the 2020 Census, 32.5% of the state's population identifies as Latino, compared to the national average,19.1%.
As for voters, 18% of all those who registered were Latinos, according to Univision. The figure grew to 21% in 2022.
RFK Jr. is a former environmental lawyer and the son of Robert F Kennedy, U.S. State Attorney General and brother to President John F Kennedy. He announced his campaign earlier this year and originally ran as a Democrat opposing President Biden for the Primary bid, but recently announced that he would run as an Independent candidate.
Kennedy has been critical of the U.S. involvement in the Ukraine war and has also promoted opinions linking him to anti-vaccine ideas and conspiracy theories.
Kennedy recently attempted to appeal to Latino voters and released an ad where, in Spanish, he criticized President Biden and former President Trump. In the ad, Kennedy also talked about economic and cost of living issues. Kennedy also delivered an 18-minute speech on the border crisis and stated that he supports legal immigration to the U.S.
According to the Axios and Engagious/Sago focus group, Arizona voters who switched support from Trump to Biden in the 2020 election were more open to backing RFK Jr. in the upcoming 2024 election. Axios stated that the focus group was not a "statistically significant" population sample like that of a poll.
The people surveyed in the group mentioned they were losing trust in Biden as president due to his age, mental state and handling of issues such as the economy and border crisis. Of the people who would support RFK Jr. over Biden or Trump, they stated that they wanted someone new in the White House, and others said they liked the Kennedy family.
© 2023 Latin Times. All rights reserved. Do not reproduce without permission.