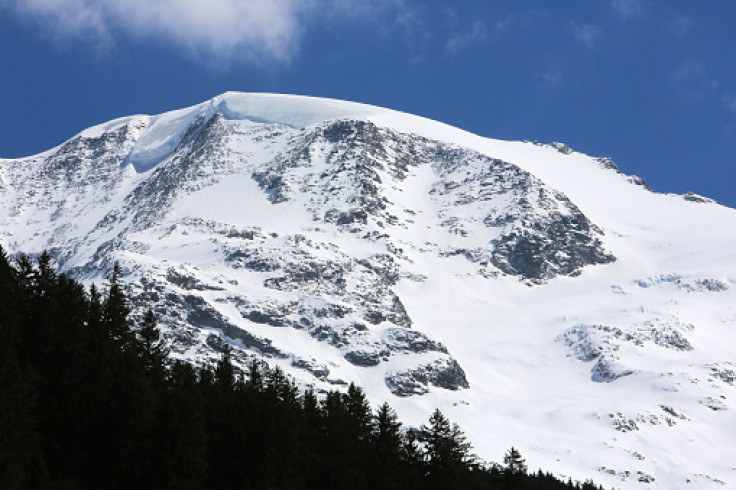 Interior Minister Gerald Darmanin of France has confirmed that an avalanche in the French Alps has claimed at least four lives.
It took place at the Armancette glacier near Mont Blanc in southeast France around midday on Sunday local time.
Two of the fatalities were mountain guides, according to confirmation from the local deputy mayor.
Two people are still missing, and other injured persons have been transported to the hospital.
The avalanche, according to Jean-Luc Mattel, deputy mayor of the neighboring commune of Contamines-Montjoie, was brought on by a piece of snow that separated from the mountain's summit.
All day, mountain rescue personnel and search and rescue dogs tried to locate the people who were caught; it is believed that they were all backcountry skiers.
The risk level on Sunday morning, according to Mr. Mattel, was "reasonable," and both of the guides were well-versed in the area.
Because the people who passed away were people we knew, he continued, "today we are mourning and there is great sadness among all of us mountaineers, friends of Les Contamines, and all our thoughts go out to their families."
Emmanuel Macron, the president of France, and Mr. Darmanin both expressed their sorrow.
Before the tragedy, Les Contamines-Montjoie, a local ski resort, uploaded a video to social media that showed a massive wall of snow descending from the Dômes de Miage, of which the glacier is a part.
It's unclear if the footage depicts the avalanche that caused the victims' deaths.
One witness claimed to have spotted the avalanche while hiking directly in front of the Armancette glacier and had pulled out her phone to record it, BBC reported.
"I had put the phone in front of me but then I was looking with my eyes more than in the lens and suddenly there was a huge, huge, huge cloud that came down to the bottom, it split into two," she said.
"I think of the families, I think of the people, of those who got out of it, who had the fright of their life, of those who are still there."
The adjacent ski resort advised visitors to exercise caution when traveling off-piste, or away from the designated ski runs.
Officials told the AFP news agency that it was impossible to rule out the possibility of another avalanche.
In 2014, an avalanche on the same glacier claimed the lives of two brothers. They had been fully outfitted and were both seasoned mountaineers.
© 2023 Latin Times. All rights reserved. Do not reproduce without permission.