A rifle-toting Fort Jackson trainee was apprehended by law enforcement on Thursday after he reportedly hijacked a school bus in Columbia, South Carolina.
Arresting officers identified the suspect as 23-year-old Jovan Collazo of New Jersey. The U.S. Army trainee faces 19 charges of kidnapping, armed robbery, carjacking, pointing and presenting a firearm, using a weapon during a violent crime, and unlawful carrying of a weapon on school property.
Investigators said that around 7 a.m., Collazo, in a dark Army shirt, ran off from Fort Jackson and attempted to flag down motorists on Interstate 77 before spotting a school bus on Old Percival Road near Eagle Park Road. The suspect boarded the school bus which was headed for Forest Lake Elementary in Richland School District Two.
The armed Collazo held 18 students against their will for some six minutes before letting them off and abandoning the vehicle, as well as his rifle. The suspect proceeded to wander off into a nearby neighborhood where he was arrested. It was later confirmed by Fort Jackson Brigadier General Milford Beagle that the rifle was not loaded, NBC News noted.
According to police, the suspect brought the kids to the front of the bus, where he was asked by the students if he was going to harm them. The soldier, frustrated by the commotion, told them to get off the vehicle near Percival Road. The 18 students and the bus driver were left unscathed.
In a video released to the public, Collazo can be heard telling the students and the driver that he does not intend to hurt them. He said he simply wanted to be driven to the next town. He is, however, shown pointing the rifle in the direction of the driver and the students, reported WLTX.
Richland County Sheriff Leon Lott commended the bus driver for maintaining his cool during the kidnapping incident, as well as ensuring the kids all left the bus safely.
"I'll give the bus driver credit, he kept his cool. His main concern was the safety of the kids and he did his job. If we have a hero, it's the bus driver," Lott said in a news conference Thursday.
According to CNN, School District 2 superintendent Baron Davis vowed to provide counseling services to the students involved in the incident. The district remains focused on addressing their social and emotional needs, he said.
The military is also considering filing charges against Collazo, which includes being absent without leave and theft of a weapon.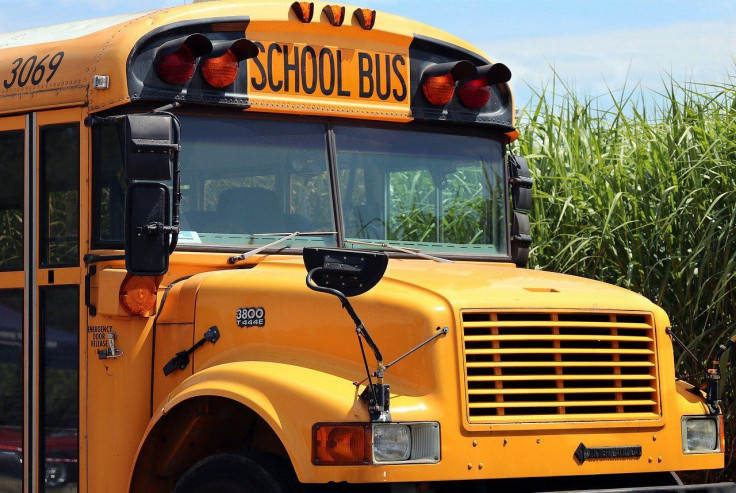 © 2023 Latin Times. All rights reserved. Do not reproduce without permission.