Pierre-Emerick Aubemeyang has decided to stay at Emirates Stadium, a move that most had expected all along. However, it cannot be denied that the Gabon captain had his share of suitors. Among them include FC Barcelona who reportedly tried to pluck him from Arsenal FC with a $446,000-a-week salary. The 31-year-old settled for a three-year $320,000 offer to stay with the Gunners.
In the eyes of many, there is a glaring difference monetary-wise. But for Aubameyang, the decision goes beyond money. He bared via Sky Sports how Arteta brought in positivity and a new philosophy, things that he admits persuaded him to stay at Emirates Stadium since it gave him the chance to improve even more.
"I was like 'I feel good since you came, I'm improving, and the philosophy is very, very nice so I just want to stay' and he was like 'I'm sure if you stay you can leave a legacy, but it's all about you and what you want. Of course you can leave and go for trophies in big clubs as well but I think you can create a legacy here in this great club,'" Aubameyang said. "This was the key message to me and after that conversation I was like 'okay, it's all clear for me and I just want to stay' and that's it," he added.
Aside from Barca's concrete offer (via Sky Sports), there were other teams in the mix for Aubameyang. Among the clubs that had vested interest in him include Inter Milan. All these were shot down when the 31-year-old signed a new three-year deal with the Gunners.
Aubameyang has been on a tear since the resumption of play. This raised the level of interest in him by Barca, Inter and some other teams. With the new pact, it remains to be seen if the Gabon national can still get another chance at a lucrative deal. He will be 34 by the time it ends.
For as long as Aubameyang finds a way to stay healthy and avoid any horrendous injury, he should be fine. His level of play right now is at an all-time high and the Gunners are hoping to ride on that for as long as the Gabonese can hold up.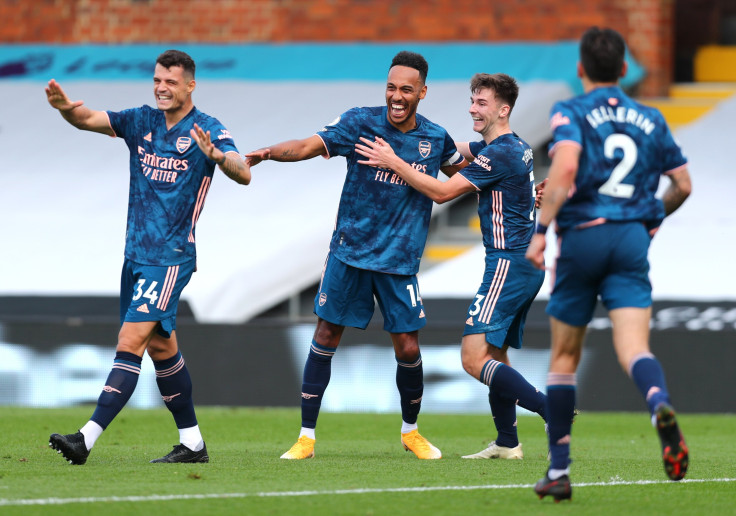 © 2023 Latin Times. All rights reserved. Do not reproduce without permission.