Brock Lesnar is no longer with the WWE and there are some speculate that he may return to the UFC. Unfortunately, Dana White has not spoken to the former UFC champion although he is not holding hopes high on seeing the 43-year-old inside the Octagon.
In a report from TMZ, White revealed why he does not expect Lesnar to take him up on an offer to face Jon Jones. The UFC prexy mentioned in a previous report that he would be open to booking a fight between the two behemoths if both fighters were open to making it happen.
White said that he invited Lesnar to a call to talk about a potential deal. Unfortunately, nothing happened and he said "it was [all] crickets."
"Not a word," White said. "The guy has had a long killer career. He actually came in and became a UFC heavyweight champ and the guy's made a lot of money. I just don't see him coming back over here again at his age."
As far as White is concerned, Lesnar is pretty much accomplished and has been successful in both the UFC and the WWE. To gauge the "Beast Incaranate's" interest, White first wants to know how Lesnar and his family are doing and take it from there.
Also, the level of interest in Jones' part is not that different. Bones is moving up to heavyweight but plans of a next fight have not been set.
"Nope. Nothing. He's out doing his thing and ya know – nothing," White said.
Jones had had his share of controversies but remains a top draw in the UFC. The move up to heavyweight hints at a big showdown in the works but nothing has come close to being signed. The COVID-19 pandemic may have shelved those plans, all parties knowing that the money they stand to make will not be lucrative under normal conditions.
For Lesnar, most feel he has hardly anything to prove. He recently cut ties with the WWE. White and critics know that he has already accomplished a lot in the ring or the octagon, hinting that a clash with Jones is something he could pick up or walk away from.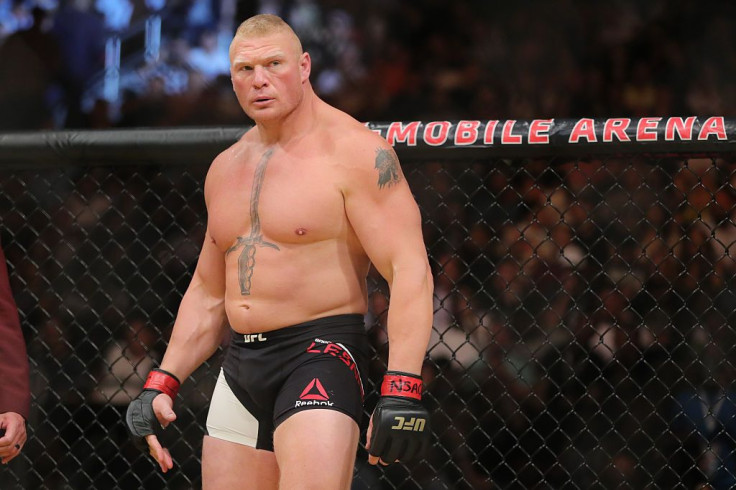 © 2023 Latin Times. All rights reserved. Do not reproduce without permission.