A woman arsonist who was found wearing only a bikini and covered in scratches and soot has been arrested on Wednesday, Aug. 18, after allegedly starting a fire in the Sierra Nevada near Lake Tahoe.
Firebug Viola Liu, a 43-year-old woman from Fremont, California, has been apprehended after she was found at the scene of a wildfire at Aspen Creek Tract near Echo Summit in the Sierra Nevada mountain ranges, according to news site Chron.
When Liu was found, she was said to be "dressed in only a bikini top and bottom and was covered in scratches and soot." After being questioned by authorities about the incident, she admitted to starting the fire in the area, according to NBC Bay Area.
Liu has been charged with arson, possession of drug paraphernalia, possession of a controlled substance, and obstructing a police officer. The El Dorado County Sheriff's Office has declined to share the other evidence that they found on the scene during the fire.
It remains unclear why Liu started the fire in the first place, nor why she was only clad in a bikini when the blaze erupted. Police are still investigating the matter as of press time.
The arson charge comes as California encounters the biggest wildfire season it has had in years, which many are speculating is due to climate change and a drought that is making the land easier to burn and lapped up by flames.
There are currently eleven wildfires still burning in California, encompassing over 1 million acres of land, according to the National Interagency Fire Center.
Recently, California's biggest single wildfire, the Dixie Fire, burned through nearly 500,000 acres of land and nearly destroyed the Californian town of Greenville, according to the Independent.
Over 8,500 firefighters are working as of this moment to contain the fires and keep the situation from escalating further.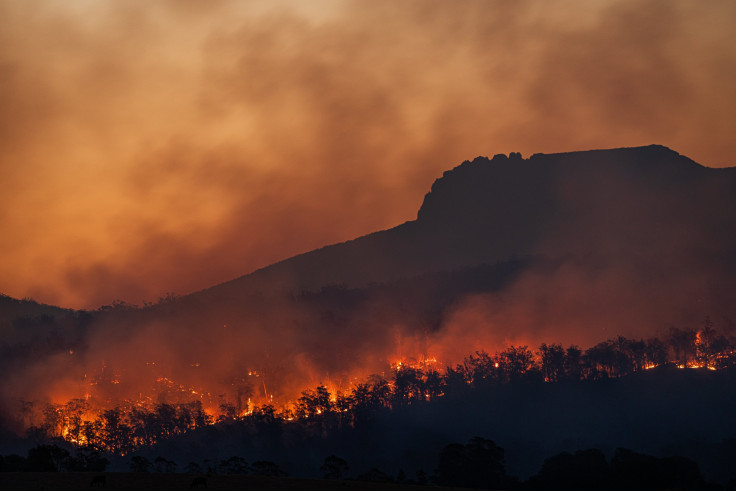 © 2023 Latin Times. All rights reserved. Do not reproduce without permission.