The giant Christmas tree set up outside the Fox News building in Manhattan found itself set ablaze on Wednesday, Dec. 8, by a homeless man whom the police were able to catch almost immediately, although they were unable to prevent the blaze from burning the tree down.
Craig Tamanaha, a 49-year-old man, was caught running away from the scene by police officers who responded to the call. In what is being called a "malicious attack" to the conservative news network, Tamanaha is being charged with arson, reckless endangerment, and criminal trespass, amongst other charges, according to NBC News.
The 50-foot tree, which had over 10,000 glass ornaments and 100,000 lights, was lit on Sunday in a ceremony by Fox News. Having a red, white, and blue motif, the network said that it took 21 hours to assemble the whole tree, Reuters reported.
"We will not let this deliberate and brazen act of cowardice deter us," Suzanne Scott, the CEO of Fox News Media, said. "We are in the process of rebuilding and installing a new tree as a message that there can be peace, light, and joy even during a dark moment like this."
The blaze started outside the News Corporation building at around 12:15 a.m., and videos were posted on social media showing the Christmas tree on fire. While firefighters extinguished the flame quickly, the top half of the tree and its decorations had largely been burned away.
Tamanaha, who is homeless, is said to have caused $500,000 in property damage. Although he has yet to make a statement about the act itself, Tamanaha's father Richard Tamanaha theorizes that he did the stunt for the attention, the New York Post reported.
"I think he wanted to get onto the news. He wants attention," Richard Tamanaha said. "Oh, he's a nut. I can't control him. Mentally, he's not all there."
Police officers do not believe that he is affiliated with any hate group or activist group and that he was working alone on the misdemeanor.
"I think it's definitely one where he's working alone," Police Commissioner Dermot Shea said. "That's what it appears. This is all very fresh … It's probably a little preliminary to say what the motivation was — was mental illness a factor? We're looking at all of that and we'll probably have more to say."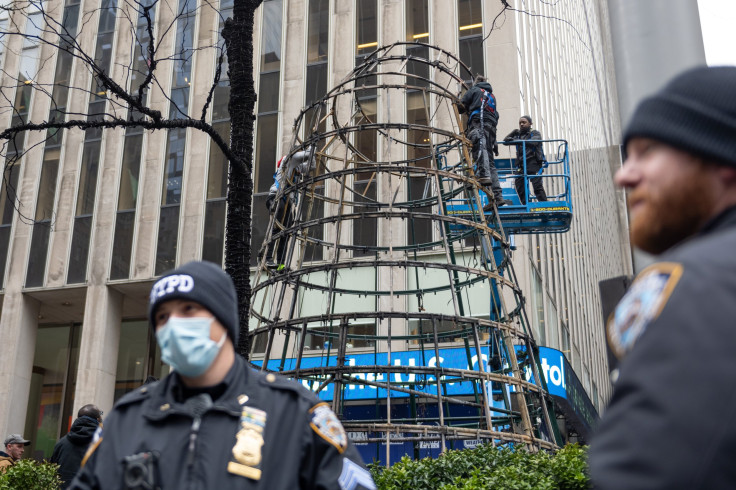 © 2023 Latin Times. All rights reserved. Do not reproduce without permission.