Several countries in the Asia-Pacific region are placing orders for a potential COVID-19 game changer pill that is yet to be authorized for use.
US pharmaceutical company Merck is seeking US Food and Drug Administration (FDA) emergency use authorization for Molnupiravir, and if it gets the green signal then it will become the first oral antiviral treatment against coronavirus.
According to analytics company Airfinity, at least eight countries like Australia and South Korea or territories in the Asia-Pacific region are negotiating to procure the drug or have signed deals, reported CNN.
The drug looks promising, but experts feel that some might use it as an alternative to vaccines, which still provides the best protection against the virus. The experts also cautioned that Asian countries' decision to stock up on the COVID-19 drug could see a repeat of the vaccine grab in 2020, when wealthier nations were accused of hoarding doses of vaccines while lower-income ones couldn't get their hands on them.
Rachel Cohen, the North American executive director at non-profit Drugs for Neglected Diseases Initiative, said that Molnupiravir has the potential to change the game a bit. She added, "We need to make sure that we don't repeat history, that we don't fall into the same patterns or repeat the same mistakes that we saw for COVID vaccines."
Many have high hopes from the pill as it offers a way to treat coronavirus without people needing to be in hospitals. The infected person can start a course of Molnupiravir once he or she gets diagnosed. They need to have four 200-milligram capsules, two times a day, for at least five days.
Sanjaya Senanayake, an infectious diseases physician and associate professor of medicine at Australian National University Medical School, said that the antiviral drug disrupts replication of the virus. He added, "In a sense, it makes the virus produce unhealthy babies."
Earlier this month, a trial, led by Merck and Ridgeback Therapeutics, found that the companies' Molnupiravir reduces death from COVID-19 and risk of hospital admission by about 50%.
According to Medical News Today, Merck is thinking of producing 10 million courses of the treatment this year and more next year.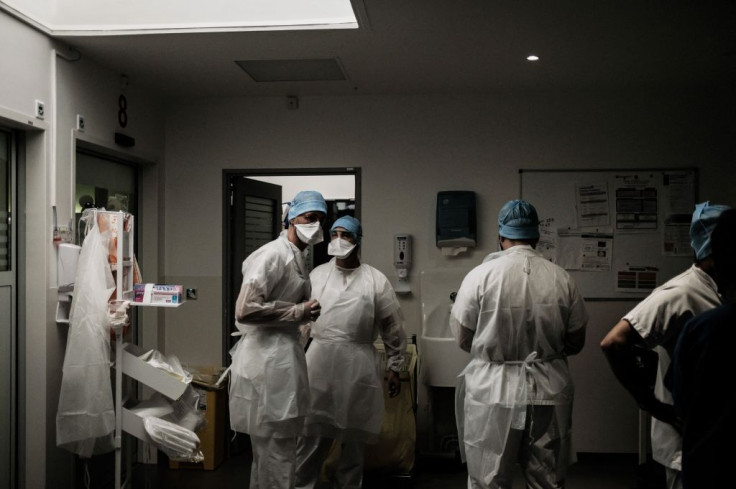 © 2023 Latin Times. All rights reserved. Do not reproduce without permission.