Bio Kim has taken the first-round clubhouse lead of the Laguna Phuket Championship that took off on Thursday, Dec. 2, in Phuket Thailand.
The Korean made an eagle, seven birdies and a bogey at Laguna Golf Phuket, where preferred lies were being played according to the Asian Tour website.
Bio is now one shot ahead of Australian Travis Smyth, whose 63 was no doubt inspired by the fact he played in the same group as Kim, and Thailand's Chanachok Dejpiratanamongkol ‒ who won the Singha Phuket Open here in 2017 on the Asian Development Tour.
However, other golfers were unable to complete their first-round due to poor weather. They are scheduled to complete their first-round on Friday, Dec. 3. England's Steve Lewton was the best of those at five-under with two to play.
Kim, whose group played the back nine first, was nine under after 13 holes and on course for an elusive 59 before realization set in.
"Unfortunately, at the final three holes I kind of figured where I was at, so I got a little nervous," the 31-year-old said.
"My form is actually in very good shape. I putted good, I'm hitting it good, I am capitalizing on the chances; so hopefully next couple of rounds I will keep going and maybe, maybe, at the end, I'm holding something," he added.
He finished joint fourth in last week's Blue Canyon Phuket Championship, and at the beginning of last month claimed the LG Signature Players Championship on the Korean PGA Tour ‒ which was his sixth victory on home soil. He has mainly played in Korea since 2014.
Smyth also played well last week, coming home in 10th, and as his playing partner was able to build on that momentum on Thursday. He birdied two of his last three to make up ground on Kim.
Chanachok carded a third-round 61 and was 27 under par when he won here four years ago.
Korean Joohyung Kim, India's Udayan Mane and Veer Ahlawat and Thailand's Vanchai Luangnitikul, Phachara Khongwatmai, Kosuke Hamamoto, Sarun Sirithon, and Kasidit Lepkurte all returned 66s.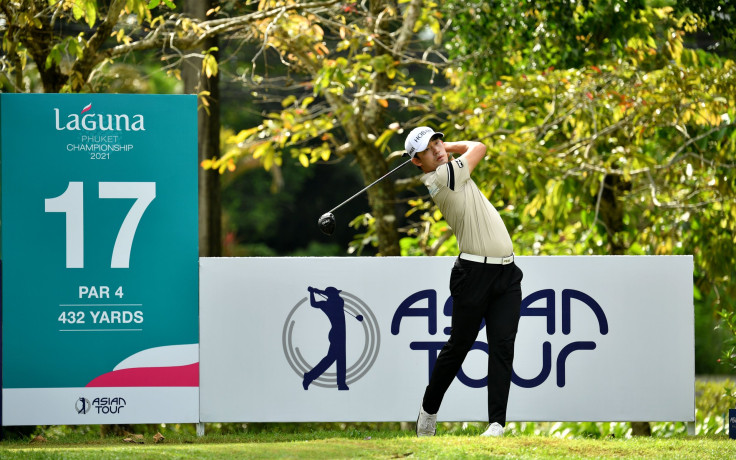 © 2023 Latin Times. All rights reserved. Do not reproduce without permission.