On Monday, Dec. 19, a Haitian and a pregnant woman were killed during an assault in which three men fired shots at the former. The incident took place in the Los Multis sector in Los Guaricanos, Santo Domingo Norte, Diario Libre reported.
When the alleged assailants are said to have killed Felipe Cadet, 35, while trying to rob him of his belongings and he resisted, Adee Katherine Paulino, 28, who was seven months pregnant, was passing in front of the alley on Enma Balaguer street that connects Los Multis with the Nueva Isabela neighborhood.
The infant the lady was carrying in her womb was rescued by the medical staff at the Ney Arias Lora Trauma Hospital even though she had injuries to her thorax and abdomen. The infant continues to get treatment at the facility.
Adee's mother, Juana Paulino, claimed that her daughter had left her home in the Nueva Isabela neighborhood to buy ingredients for dinner for her family. However, once she was in the store, she made the decision to wait for her husband, who was arriving from work, and return home together while her other two children waited for her there, which is how she ended up in the incident that claimed her life.
Felipe Cadet's sister-in-law recalled that the men arrived at the victim's home on foot around 8:00 p.m., padlocked the place, and then left. To exit, Cadet must have shattered the door.
It appears that around 10:00 p.m. the group returned through the same alley, apparently to leave the area. However, when they encountered Chavron and his brother Felipe, they attempted to assault both of them. Felipe resisted, resulting in an incident in which the criminals fired several shots, of which three fatally wounded him and two to the collateral victim. They subsequently fled the scene.
She argued that the assailants were not local residents and urged the police to apprehend them and prosecute them.
According to the National Police, they have multiple persons in custody for the case's investigation.
The locals say that crime keeps the area in turmoil and that when night falls, few dare to go out into the streets.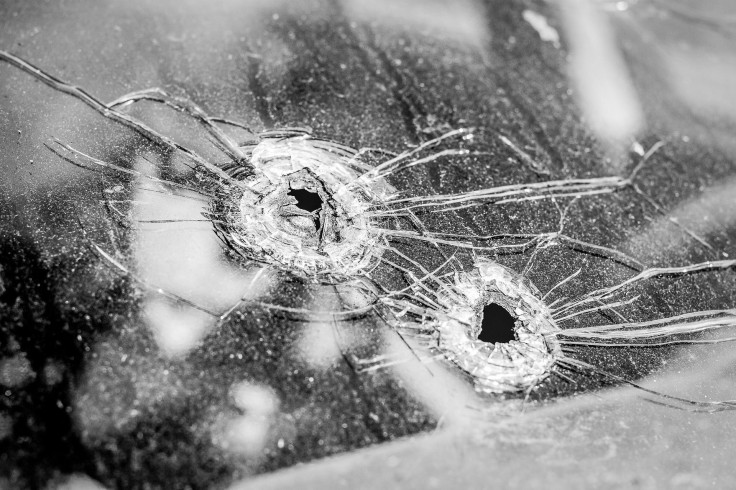 © 2023 Latin Times. All rights reserved. Do not reproduce without permission.