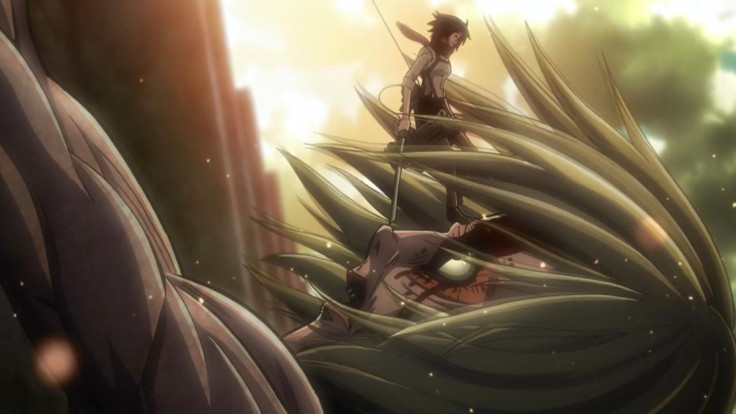 Fans are still awaiting the official announcement for the release date of "Attack on Titan" season two, but luckily enough we have numerous leaks and rumors to keep our palates wet.
The first bit of news comes from Your Health Mag, which states Commander Erwin Smith will be losing his arm. It is unknown how but we can assume it'll involve battling with a titan. The site also states that Smith will see himself as a liability and decide to quit the squad.
Furthermore, it is rumored that Erwin will lead the rebellion against the king - who turns out to be a fake member of the royal family. As it happens the real royal family is the Reiss family, which include members Krista Lenz or Historia. It will also be revealed that the Reiss family has the innate ability to transform themselves to Titans such as Erin and Annie.
Meanwhile, It is said that Levi Ackerman will meet his end in the coming season. According to Movie News Guide, fan-favorite character Ackerman will die protecting Eren Yeager, Armin Arlert and Mikasa Ackerman from danger. While Levi's death remains nothing but a speculation at this point it is something we can see happening.
Other rumored plot speculations include the appearance of an ape-like titan with high intelligence and the second season will reportedly take on the "Clash of Titans" story arc. As previously reported, director Tetsuro Araki announced the second installment of the anime won't arrive until 2016 as two more story arcs from the manga counterpart are needed before production begins.
© 2023 Latin Times. All rights reserved. Do not reproduce without permission.