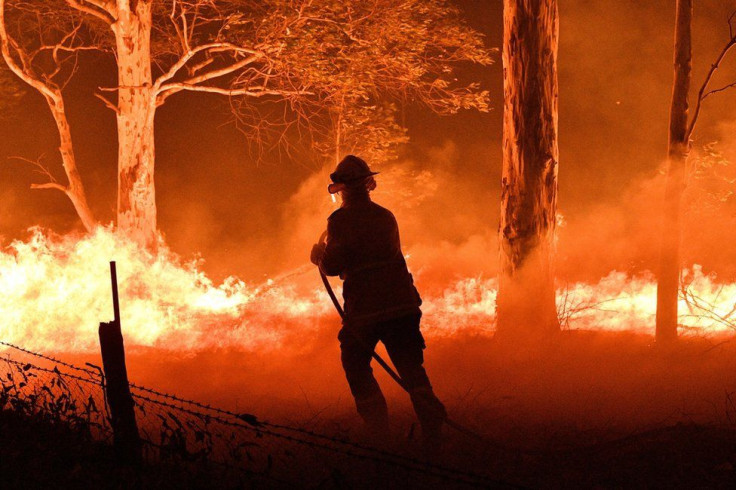 An Australian man believed to set fires in Victoria has received a monsoon of death threats from locals after he was arrested by Johnsonville police last week. The alleged arson, Michael Truong, is facing charges for setting fires during the bushfire season in East Gippsland, leaving three people dead.
The Johnsonville police held Michael Truong under arrest last week after receiving reports that a man was setting some shrubbery ablaze with paper in the area. Residents reportedly grew suspicious of Truong after noticing him loitering around the bushland with his New South Wales-registered vehicle. When the locals approached him, the 36-year-old Australian attempted to flee the scene but he was quickly stopped and apprehended when the police arrived.
According to the police, Truong has been living in his vehicle for an indefinite time at the time of his arrest. He also has no permanent address and has no motive for the fires or why he was wandering around the bushland at the time of the incident.
"There is no information at this point that he has been responsible for anything else," said Detective Sergeant Margaret Schulz. "Obviously he's got some issues," he said.
Truong has reportedly refused to cooperate with the police investigation since his arrest. In fact, upon his arrest, he even complained to court officials that the residents had banged on the windows of his car. However, Schulz believes Truong was in fact lucky because the residents who arrested him were quite restrained.
"I was actually thinking he's lucky nothing more had happened," she said. "As to what his plan was or why he was doing it, Lord only knows." Truong faced off with a horde of furious locals when he appeared at Bairnsdale Magistrates Court following his arrest last week.
Three people have been confirmed dead in the Victoria bushfire, which also ravaged dozens of properties and left remote communities without power and phone coverage. Despite that, the police described it as a "small fire" and denied its link to what's going on in relation to the massive Australian bushfires that made headlines recently.
"It was a very small fire and it's certainly not linked to what's going on in relation to all the other fires," said Schulz. "All our fires have been started by lightning strikes," she said, referring to the recent fires that killed more than 500 million animals in the wild.
© 2023 Latin Times. All rights reserved. Do not reproduce without permission.