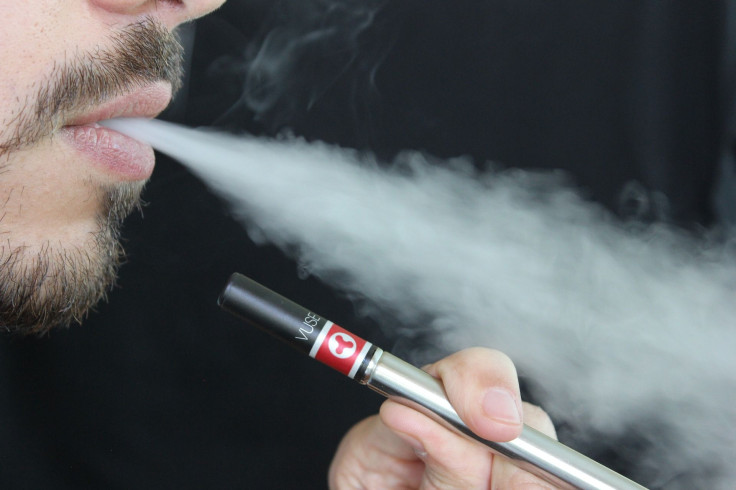 As part of a broad campaign against what experts call an "epidemic," recreational vaping will be banned in Australia.
Additionally, minimum quality requirements will be implemented, and only pharmacies will be allowed to sell vapes.
Australia already requires a prescription for nicotine vapes, but the sector is unregulated, and the black market is growing.
According to Australia's Health Minister Mark Butler, the items are fostering a new generation of nicotine addicts.
Vapes, also referred to as e-cigarettes, heat a liquid into a vapor that users inhale, with the liquid typically containing nicotine. They are frequently viewed as a product to aid smokers in giving up.
But in Australia, especially in the cities, the use of vapes for recreational purposes has skyrocketed, BBC reported.
"Just like they did with smoking... 'Big Tobacco' has taken another addictive product, wrapped it in shiny packaging and added sweet flavors to create a new generation of nicotine addicts," Butler said in a speech announcing reforms on Tuesday.
"We have been duped."
Since they don't contain harmful tobacco, vaporizers are regarded as safer than traditional cigarettes. Health professionals caution that vapes are not risk-free because they frequently include chemicals and because it is yet unclear what their long-term effects will be.
They pose a hazard to public health, according to the Australian government, and disproportionately harm young people.
According to research, 1 in 6 Australians between the ages of 14 and 17 and 1 in 4 Australians between the ages of 18 and 24 vape.
"Only 1 in 70 people my age has vaped," said Butler, who is 52.
According to him, vapes are freely available "alongside lollipops and chocolate bars" at retail outlets and are purposefully marketed toward children. Vaping had become the "number one behavioral issue" in high schools, he continued.
The strictest anti-smoking regulations in the world are already in place in Australia.
On Tuesday, Butler linked the planned vape regulations to the measures taken to bring Australia's cigarette smoking rate down to one of the lowest levels among industrialized nations.
"If we knew what we know now back then when cigarettes were being introduced, I would hope that governments... would have snuffed it out immediately, which is what I want to do to vapes."
A prohibition on all disposable vapes and increased enforcement of import regulations are two of the newly stated measures.
The vaping goods that are still permitted will need prescriptions, and their packaging must resemble that of a pharmacy. There will also be new restrictions on the flavors, colors, levels of nicotine, and other ingredients.
"No more bubble-gum flavors, pink unicorns or vapes disguised as highlighter pens for kids to hide them in their pencil cases," Butler said.
He did add, though, that the government will also make it simpler for individuals to obtain a prescription for "legitimate therapeutic use".
A few other nations, like Singapore and Thailand, have also outlawed vaping, and the Therapeutic Goods Administration, Australia's regulatory body for pharmaceuticals, has been advocating reform.
For a new generation of Australians, the measures could "reverse the e-cigarette epidemic and prevent history repeating itself," according to the Cancer Council.
However, some politicians, business organizations, and medical professionals believe Australia should relax its laws.
David Littleproud, the leader of the National Party, has previously urged that the nation should imitate New Zealand's strategy and regulate nicotine vapes similarly to cigarettes. Others have expressed concern that more people might turn to the unregulated illegal market if restrictions are made stricter.
© 2023 Latin Times. All rights reserved. Do not reproduce without permission.