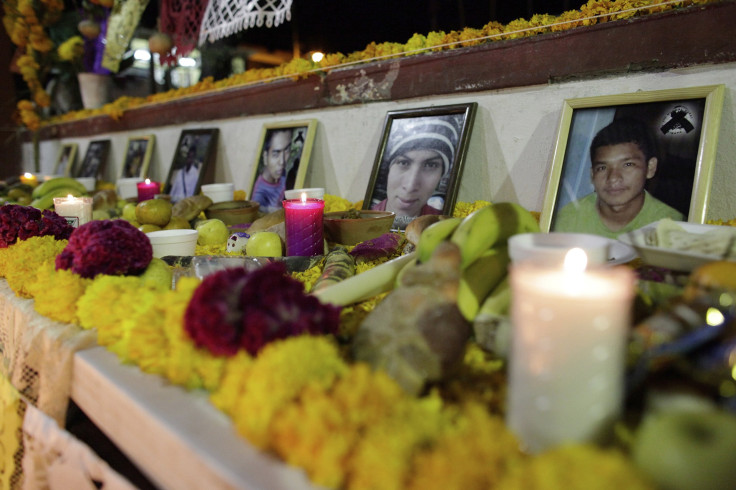 It was September 26 of 2014 when dozens of 'normalistas' (student teachers), took several buses to Iguala and after a violent encounter with the police, 43 of the students were allegedly taken to the police headquarters, being the last anyone heard of them. At the time, the government claimed the students where there to boycott a political event, but the students claim they were there to raise funds for their school.
Last week, a new investigation report surfaced and the Argentine Forensic Anthropology Team qualified it as incomplete and inconclusive. The report studied a dump, where, according to Mexico authorities, the bodies of the missing students were burned. "There is sufficient evidence, including physically observable, to affirm that there was a controlled fire event of great dimensions in the place called the Cocula dump," said Ricardo Damian Torres a member of the fire-experts team.
Now, Austrian experts have determined that there is no link between the human remains found at a municipal waste dump in Cocula and the clothing and hair samples from some of the 43 student teachers that went missing in Guerrero in September 2014.
However, this was the same lab that identified the human remains presented by the AG's office, as 21-year-old Alexander Mora Venancio's, one of the 43 missing students of Ayotzinapa, according to what the victim's families' lawyers told CNN Español. Because of this, a third DNA test is being conducted using a process known as massive parallel sequencing.
At the time of the tragic events, Mexico's General Attorney declared the students dead in a press conference, ignoring the IACHR report, which was backed up by WOLA. "The experts' report makes clear that the government attempted to sell to the families, Mexican society, and the international community a version of the events that, far from being the truth, is not backed up by scientific evidence," Maureen Meyer, Senior Mexico associate at WOLA, said in a statement.
© 2023 Latin Times. All rights reserved. Do not reproduce without permission.