It is being claimed by a space researcher that he has evidence that proves the presence of aliens on the moon. British author Simon Lewis claims to have received unsettling images that allegedly depict UFOs and a mysterious structure in the sky, the Daily Star reported.
He is now revealing the photos for the first time. They were taken by astronauts during the Apollo space program.
A mile-long cigar-shaped object, which is believed to be a base, is visible in one photo from the Apollo 16 mission in 1972.
A potential flying saucer was photographed during the Apollo 15 mission a year prior.
Another image from 1969, the year Neil Armstrong first set foot on the moon, depicts a shiny UFO having a close call with the Apollo 11 lunar landing.
The 59-year-old author Simon thinks NASA is concealing information regarding UFOs and alien life.
"I've been doing this for 30 years. I've received so much information" he said. "I've got around 8,000 images all looking normal until you start looking closely and you realize some are odd.
"These photos have never been made public before," he added.
An accidental encounter with a retired NASA employee in 1994 who informed him that the US and Russia maintained a hidden outpost there ignited his interest in the Moon.
The former operative, who is currently a doctor and lives in England, claimed that the US maintained a covert space program that was active in addition to its public one.
He sent Simon actual documentation from the Apollo missions to back up his claims, and he claimed to have blueprints for a highly advanced, secret spacecraft that would transport personnel to the Moon on covert missions.
Simon, of Morecambe, Lancashire, said, "he took me into his study and there were thousands of books there."
"He handed me these documents and I was blown away," he continued. "In fact, he told me about life on Mars and bases, but never mentioned aliens though."
"The doctor told me the astronauts didn't go to the moon just to collect soil samples. He said they went to look at artifacts and structures," he added.
Simon, a director of a landscape gardening business, has since written two books about his astonishing findings.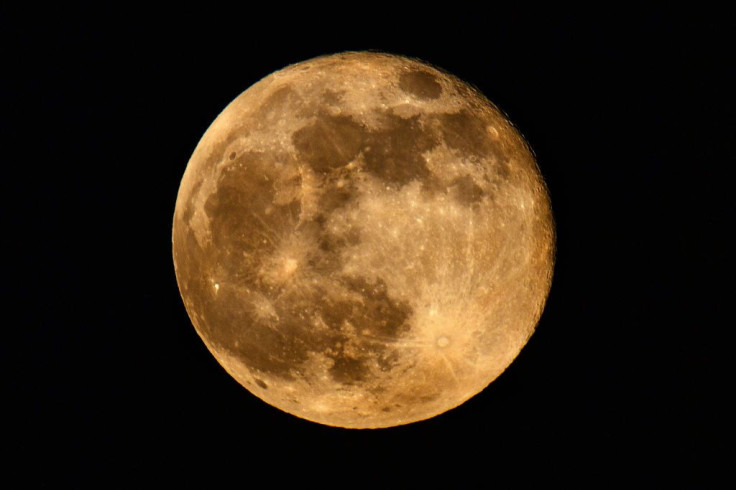 © 2023 Latin Times. All rights reserved. Do not reproduce without permission.