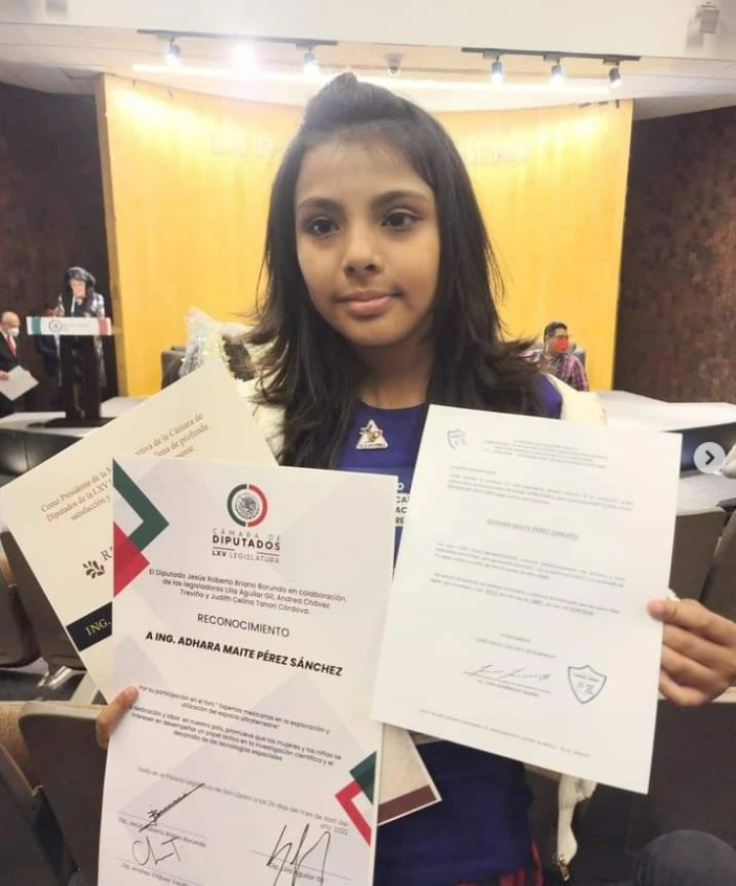 An 11-year-old girl who was bullied for being autistic may have a higher IQ than Stephen Hawking or Albert Einstein.
Adhara Maite Pérez Sánchez from Tláhuac, Mexico, is being described as a prodigy by many after recently graduating with a degree in Systems Engineering.
She is now going on to study industrial engineering.
She has always showed interest and had a passion for astronomy and space, expressing her dream to become the first Mexican woman to travel to space as an astronaut.
She intends to become an astronaut at NASA, and is currently taking courses in astronomy and gravitational waves at the National Autonomous University of Mexico.
Adhara grew up being bullied, calling her a "weirdo" due to her autism.
She was diagnosed with Asperger's at 3 years old, but that has not stopped her or made her feel any less.
She has now begun developing a bracelet designed to monitor the emotions of children such as herself in order to improve their communication skills.
© 2023 Latin Times. All rights reserved. Do not reproduce without permission.