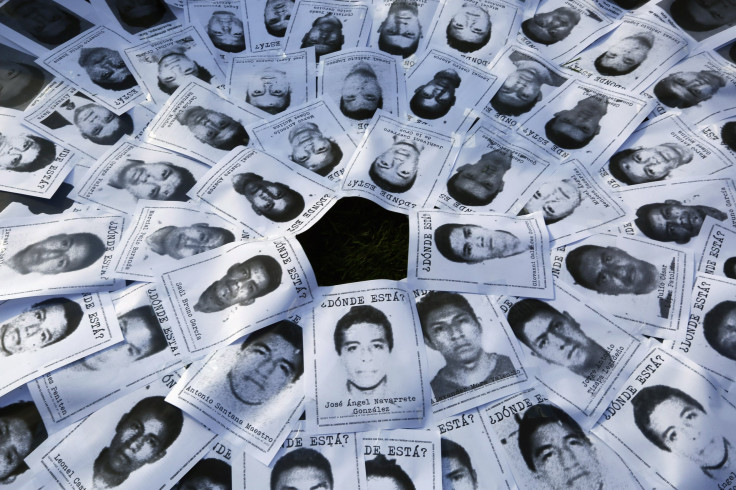 Mexican authorities apprehended a senior police officer on Thursday wanted in connection with the September 26 disappearance of 43 Ayotzinapa students from Iguala, Guerrero. One of the three main suspects wanted in connection with the Iguala mystery, former Deputy Chief Francisco Salgado has been on the run for the past seven months. He reportedly found refuge with family members, bouncing between houses in the states of Guerrero and Morelos. In was in the city of Cuernavaca, Morelos, that police caught up to Salgado on Thursday, thanks to a close investigation of family members that revealed he was planning a reunion.
"Following these investigations, federal units detected a vehicle without plates near the [reunion] location, in which the suspect was traveling. Once his presence was confirmed, his capture was initiated and completed without a single shot. When arrested, the had in his possession cartridges for an AK-47 rifle," said representatives of the Federal Police, in a statement.
Authorities say that Francisco Salgado is responsible for 13 of the 43 allege deaths in the Iguala case. How he's responsible for those deaths, and only some of them, is unclear. He allegedly ordered the detention of the the two buses the student traveled in before personally handing over 13 of the students to members of Guerrero Unido, a local cartel who allegedly paid him monthly protection money. Mexican officials claim that Guerrero Unido members then killed all 43 of the students, burned their bodies, and hid the remains. Only one of the student's remains have been found. Parents hold out hope that their children were kidnapped.
The government's story and it's pursuit of suspects have been fraught with problems. Of the over 100 suspects arrested in the case, including the former Iguala mayor and his wife, none have been formally charged for the abduction of any Ayotzinapa students. Dozens of suspects have been tortured by police, according to El Processo. If true, those coercions could hurt prosecutions and sully testimonies of those who might know the truth. Salgado's alleged accomplices are still at large. They include former Iguala police chief Felipe Flores and Guerrero Unido capo Gildardo López Astudillo.
© 2023 Latin Times. All rights reserved. Do not reproduce without permission.