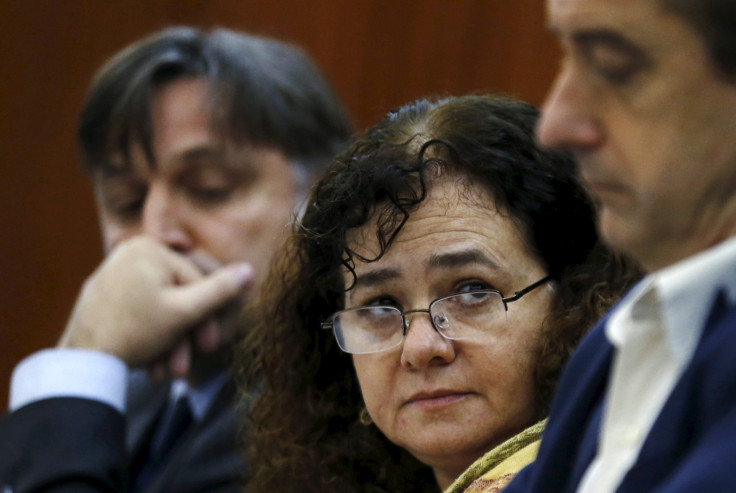 In September of 2014, 43 students from the Ayotzinapa teaching school near Iguala Mexico disappeared. A year after the Ayotzinapa students' disappearance and seven months after the government's investigation was concluded, new report contradicts the government version and suggests that federal law enforcement were complicit in the student's deaths. The government investigation placed the blame squarely on municipal police and a local drug gang, Los Rojos, who allegedly conspired to murder the students and incinerate their bodies in a local trash dump.
The 560-page independent report argues that such a scenario was impossible, and that forensic evidence contradicts testimony gathered by police following the massacre. Authored by an independent body chosen by the Inter-American Commission on Human Rights (CDIH), the report has been endorsed by NGOs such as WOLA, a D.C. think tank.
"The experts' report makes clear that the government attempted to sell to the families, Mexican society, and the international community a version of the events that, far from being the truth, is not backed up by scientific evidence," Maureen Meyer, Senior Mexico associate at WOLA, said in a statement .
WOLA also commended the Mexican government for cooperating with the CDIH.
But WOLA and other NGOs discredited the government's conclusions earlier this year. Key witnesses in the case were allegedly tortured, and many potential hypotheses were not pursued. The CDIH report has poked additional holes into the official version of events.
One section of the report, authored by the School of Civil Engineering The University of Queensland Australia, is devoted specifically to the alleged cremation of the 43 victims' bodies. The idea that all of the corpses were dispensed into smoke has allowed the government to stop looking for bodies, but the Queensland section of the CDIH says calls the conclusion premature.
Calculating the amount of time and fuel required to incinerate 43 bodies beyond recognition, experts claim that official accounts are impossible and testimonies gathered by police are contradicted by science.
"Evidence collected at the trash dump of Cocula [outside Iguala] indicates that only small-scale, short-term fires occurred," the Queensland section of the CDIH report concludes.
Why were the Ayotzinapa students murdered in the first place? The new report highlights evidence that the students commandeered a massive drug shipment. It falls short of proving that claim completely, but says that the government should have looked into it further.
The independent report also indicates that federal law enforcement were aware of attacks on the students by did not intervene in their abduction by local police. If proved to be true, those accusations could raise the profile of the accused perpetrators, who until now have been presumed be be local authorities only.
But the report strongest message was that existing investigations are incomplete. For the family of the 43 missing students, the report raises more questions than answers , in a case that may never be fully explained.
© 2023 Latin Times. All rights reserved. Do not reproduce without permission.