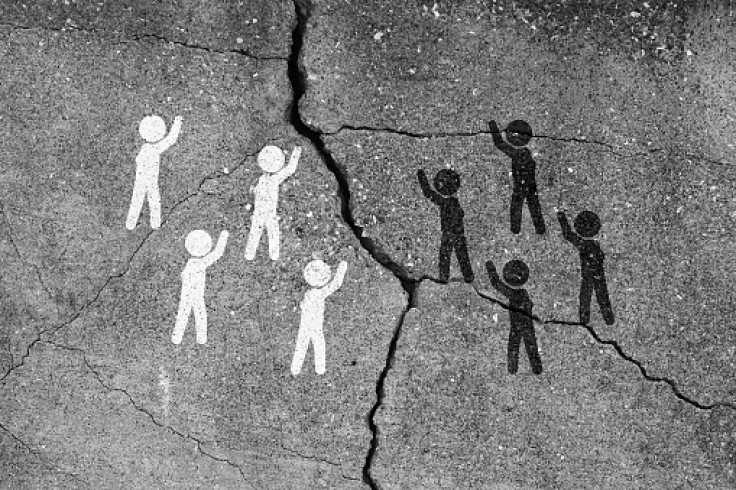 Near the school's entrance on Hillen Road, students at Morgan State University have seen a huge red brick wall for more than 80 years.
Some believed it to be a straightforward alley, while others believed it to be a garage protection zone.
The building was a "spite wall" meant to deter Black children from entering a Baltimore neighborhood that used to be largely white.
The wall was built by a group of White Baltimore homeowners in the late 1930s in response to the increasing number of Black students attending Morgan State, a historically Black university, in the neighborhood.
Tuesday saw the barricade being removed by an excavator in front of neighbors, school officials, and university president David Wilson.
"We had no choice but to tear it down," Wilson said in an interview. "We couldn't have this symbol of hate staring down every single day. This was an easy decision for us. It was time for us to tear down that hate."
After years of discussion and disagreement, the wall was finally constructed along Hillen Road near the school's entrance and continued through Northwood Shopping Center in the early 1940s.
When the school moved to its current location in 1917, locals and neighborhood associations in the largely white city already had issues with it, according to Wilson.
To aid Black people, the state decided to turn what was then Morgan College into a public institution in 1939. However, according to Wilson, this simply "exacerbated" racial tension.
It took place as Baltimore, one of the first places to adopt such practices, started to enact stringent racial covenants that restricted where Black people could live.
"For the white community, this spite wall was to send a signal and to physically create a divider that would symbolize the segregation that they stood for," said Dale Green, a professor and architectural historian at Morgan State.
"They were not supportive of the integration of African Americans into the greater society. The wall was to fortify the whites from the Blacks," NBC News reported.
There were articles chronicling the argument in the Baltimore Afro-American newspaper: Plans for the wall were described by college trustees as "discriminatory to Morgan College," but Morris Macht, a member of one of Maryland's major residential building businesses at the time, disputed that there was any racial discrimination involved.
Ultimately, a zoning board approved the wall, and according to the Afro-American, the construction began in 1942.
Even though Morgan State students led one of the country's earliest anti-segregation sit-ins at the Northwood Shopping Center across from the campus in the 1960s, the barrier persisted for decades.
According to Cheryl Stewart, a spokeswoman for Morgan State, the wall's demolition is a component of the university's extensive "Morgan Momentum" renovation and expansion. Therefore, she responded, "remove the wall so we can continue to build and move forward."
The wall's past gradually vanished into obscurity, and only a select few people were aware of its original purpose. Wilson, though, asserted that even with the wall gone, the university does not want to disregard history.
Officials instead intend to preserve a tiny portion of the wall so that kids can learn about its dark history, he claimed.
© 2023 Latin Times. All rights reserved. Do not reproduce without permission.