Barack Obama privately criticized his successor Donald Trump by calling him names like "madman" and a"racist, sexist p**," claims a new book titled "Battle for the Soul: Inside the Democrats' Campaigns to Defeat Donald Trump" by Edward-Isaac Dovere.
Dovere wrote that Obama first preferred to have Trump as the president as compared to Ted Cruz as Trump was not as clever as the Texas senator, reported The Guardian.
But after Trump took office in 2017, it seems like Obama's opinion changed. "He's a madman," Dovere reported Obama telling "big donors looking to squeeze a reaction out of him in exchange for the big checks they were writing to his foundation."
"More often, 'I didn't think it would be this bad.' Sometimes, 'I didn't think we'd have a racist, sexist p**.' Depending on the outrage of the day … a passing 'that f**king lunatic' with a shake of his head."
According to Dovere, Obama's strongest remark came following reports that Trump was speaking to international leaders, including Vladimir Putin, amid the probe of Russian election interference and links between Trump and Moscow, without any of his aides on the call. "'That corrupt motherf**ker,' he remarked."
Other revelations have also been made in the book, including First Lady Jill Biden saying that the current Vice President Kamala Harris should "go f*** herself" after the memorable stage attack against Joe Biden during the 2020 Democratic Party presidential primary debate.
Meanwhile, New York Attorney General Letitia James's investigation into the Trump Organization is now seen as a criminal matter, James's office said on Tuesday, reported Washington Post. "We have informed the Trump Organization that our investigation into the company is no longer purely civil in nature," said Fabien Levy, a spokesperson for the attorney general's office.
"We are now actively investigating the Trump Organization in a criminal capacity, along with the Manhattan DA. We have no additional comment at this time."
The attorney general's notification to the Trump Organization hinted at a cooperative relationship being built between investigators working for James and Manhattan District Attorney Cyrus R. Vance Jr.
A source said that the district attorney was not specifically mentioned in James's letter to Trump's company.
Trump and his representatives have refused to engaging in any wrongdoing. They said that the investigations are baseless and politically motivated.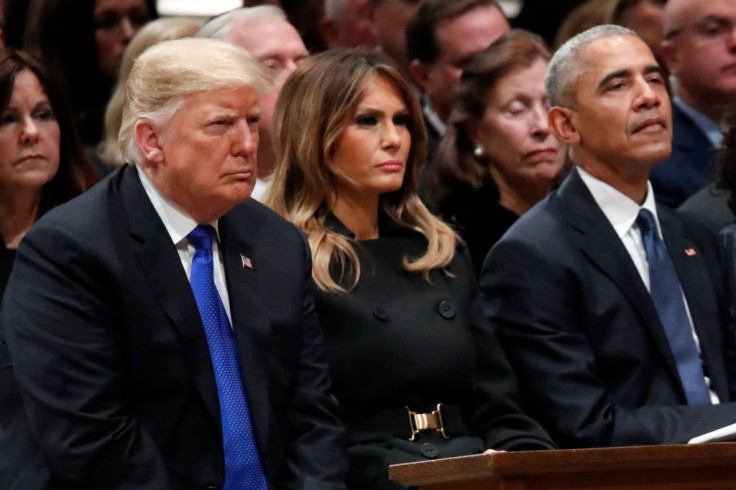 © 2023 Latin Times. All rights reserved. Do not reproduce without permission.