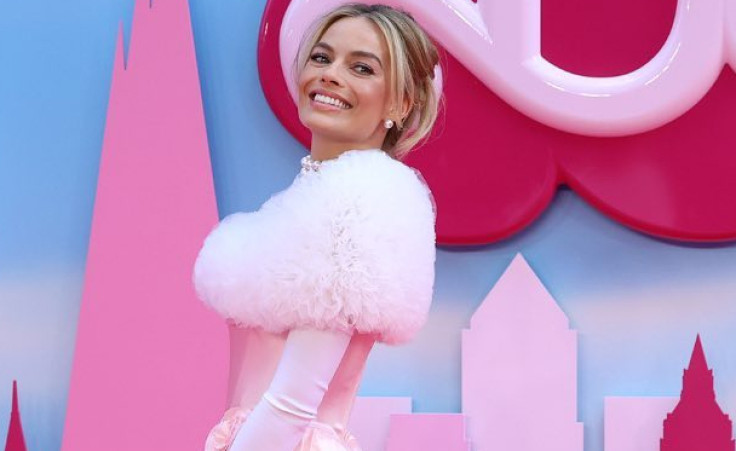 The doll Barbie has been acclaimed for promoting female empowerment and also accused of perpetuating impossible beauty standards. However, irrespective of people's opinions, nobody can deny the cultural influence the icon has in today's world.
As Greta Gerwig's directorial "Barbie" hit the big screens last week, people in Latin America left no stone unturned to pay tribute to the titular character.
A quick scan of social media showed how people and companies in Latin America took the pink mania to an extreme.
Mexican commercial airline company Volaris bore the logo to celebrate the movie, with the promotional video saying Barbie will be piloting the flight.
According to the Associated Press, street vendors, restaurants and stores throughout Latin America were offering Barbie-themed goodies.
Apart from that, a Barbie-themed restaurant also opened in Guayaquil, Ecuador, adding to the thrill of the fans as the establishment was built to resemble Barbie's house.
In another Twitter post, a man was seen wearing a pink skirt and top to match his daughter and wife, with the caption saying, "World's Greatest Dad spotted at Barbie opening in Mexico."
Barbie mania seems to have entered politics too, with Guatemalan presidential candidate Sandra Torres posting a photo of her in a hot pink jacket with a top and black pants on Instagram with the caption, "Better late than never, today I wore my outfit from Barbie."
Several people have taken up the Barbie mania as part of their protests too.
Last week, two anti-government demonstrators in Peru's Lima stood in giant Barbie boxes, dressed up in pink. They were protesting President Dina Boluarte, after police clashed with protesters, reported the Associated Press. A woman's box was labeled "Genocidal Barbie," while the other's was called "Barbie Dictator."
In another instance, a woman--the sister of one of Mexico's 111,000 missing people--has been sewing Barbie outfits for a doll called "Searching Mother." This Barbie wears a T-shirt with the photo of a missing man, camouflage pants, wide-brimmed hat and a sun hood. It also carries a shovel. The 111,000 missing were believed to be either abducted or killed by drug cartels or kidnapping gangs.
Volunteer searcher Delia Quiroa from Tamaulipas is the Barbie's creator, and she hopes to put a spotlight on the plight of mothers who have to carry out the searches. At the same time, she is raising money to continue searching for the missing people.
However, another group of volunteer searchers in Jalisco, named Light of Hope, questioned whether having Barbie as the victim of a crime like this was appropriate. The group said that Barbie "has evolved into a representation of strong, independent women who can do what they want and chase their dreams."
The members added that nobody who was searching for a "missing child, spouse or a sibling is doing what they want to do, much less chasing a dream."
But Quiroa, who has been looking for her brother Roberto since he was abducted by drug cartel gunmen in March 2014, said that her creation is almost an anti-Barbie. She said that the doll was everything a person wants to be, but this was a "Barbie who doesn't want to be."
She added that nobody wants to be a searcher or somebody who is looking for a family member.
© 2023 Latin Times. All rights reserved. Do not reproduce without permission.