Many people would love to see star footballer Lionel Messi returning to Camp Nou, and one of them is Barcelona Atletic manager Rafa Marquez.
In a shocking exit, the 35-year-old left Barcelona last summer on a free transfer after the club failed to renew his contract due to a financial situation. But there have been a lot of transfer rumors about the Catalans wanting to re-sign him in 2023 when his deal with Paris Saint-Germain (PSG) expires, reported Barca News.
And going by Marquez's recent interview with La Vanguardia, he would love to see Messi back at Barcelona.
He said that talking about Barcelona and Messi is "practically the same. This has been his home for a long time." He noted that Messi has made history with the club and he thinks "the doors will always be open" for the star. Marquez said that personally, he doesn't see Messi wearing colors other than those of "Barça or the Argentine team."
SBNation reported that Barcelona Vice President Eduard Romeu recently said that it would be "financially viable" for Messi to come home once his contract with PSG expires.
Meanwhile, Marquez, a former Barcelona and Mexico defender, also spoke about his relationship with first-team manager Xavi Hernandez. He said that they know each other very well, and have a "very good friendship." He noted that now they "are back working for the same club. We talk once or twice a week." According to him, the communication the two have is "very important because we have to try to be at the service of the first team, they are the most important in the chain."
Commenting on the club president Joan Laporta, who handed him the opportunity to manage the Barça Atletic side, Marquez said that his board gave him the "opportunity to come to Barcelona in 2003. Now he has given me that confidence again." He shared that "important things are achieved with Laporta." He said that the effort "he has made to ensure that the first team has a competitive squad shows that he is a person with a character who always seeks the best for the club."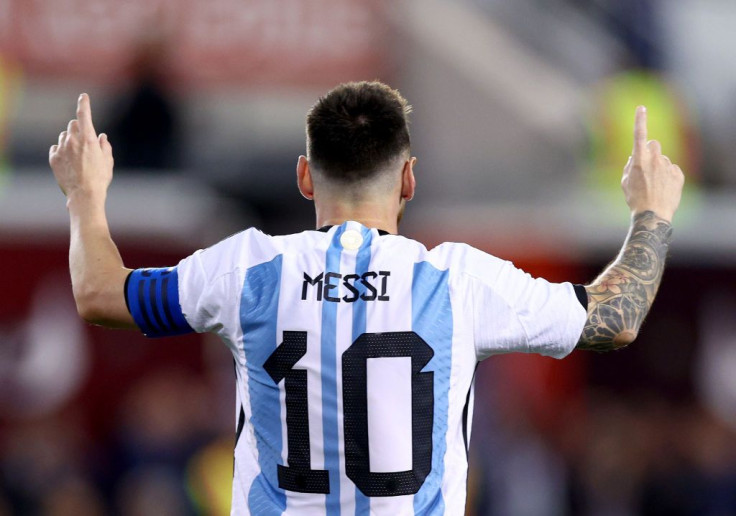 © 2023 Latin Times. All rights reserved. Do not reproduce without permission.