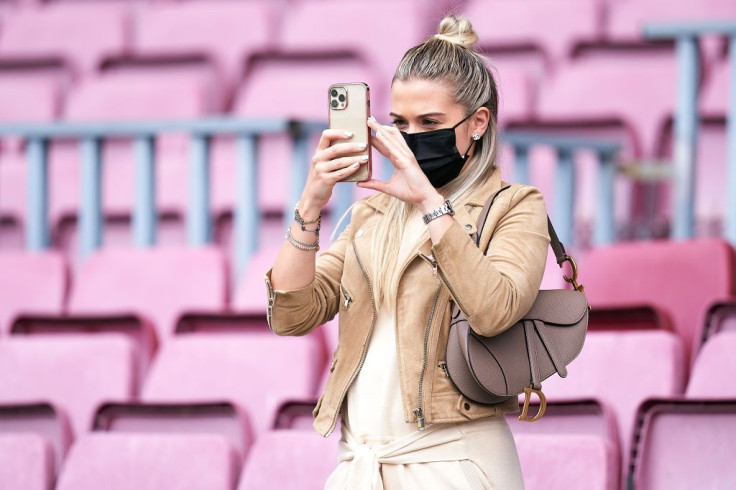 The former Manchester striker Sergio Aguero's girlfriend Sofia Calzetti shut down breakup rumors with a heartwarming photo of her holding Aguero's hand after it was recently announced that he would be out of the game due to medical evaluation.
The Sun reported that Calzetti shut down rumors about split from Aguero by posting an Instagram story. The model also captioned it with a heart emoji, "Today more than ever I love you." She seemed to confirm that their relationship is still on track and as strong as ever with the post.
Barcelona also confirmed the news on Twitter as Aguero reported chest discomfort and was admitted to the hospital for a cardiac exam."
The Argentine football player was admitted to the hospital Saturday. Aguero was feeling dizzy, having breathing problems and was seen clutching his chest multiple times during his new team Barcelona's match with Alaves. He was diagnosed with a heart condition hours after being cut off from the game.
A statement released by Barcelona said, "The footballer Kun Aguero has been submitted to a diagnostic and therapeutic procedure by Doctor Josep Brugada. He will be out of action and during the next three months the effectiveness of the treatment will be evacuated to determine his recovery process." Kun is Aguero's nickname after Japanese anime series, "Kum Kum."
Aguero's former and current teammates sent his messages and prayers for his fast recovery and are waiting for him to be back on the field.
Aguero joined Manchester City in 2011. He is one of the best strikers the club ever had. Aguero is considered to be the club's all-time top goalscorer. He won tons of trophies, including Premier League titles. He parted ways with the club after 10 years. Aguero later signed a contract with Barcelona.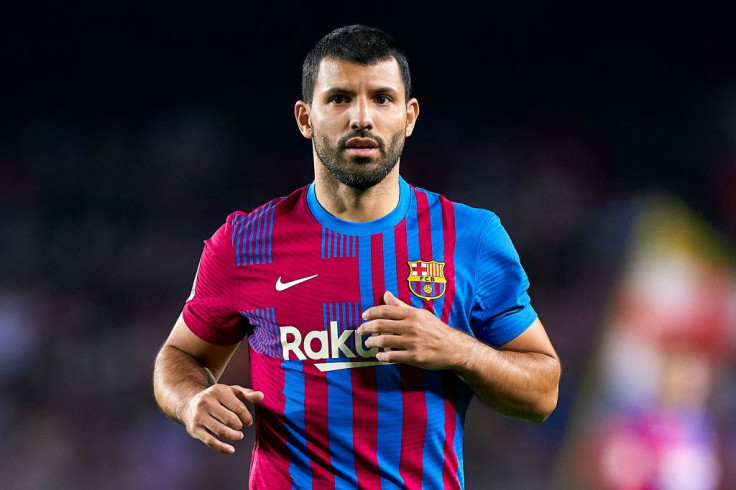 © 2023 Latin Times. All rights reserved. Do not reproduce without permission.