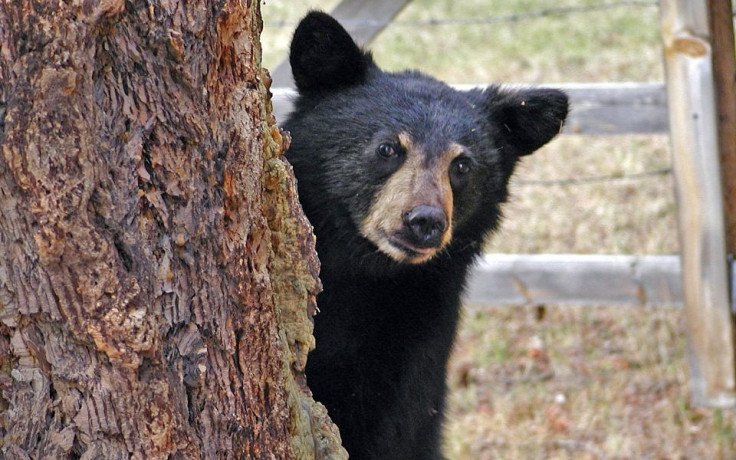 A pair of Northwest College wrestlers were hospitalized after surviving a surprise, brutal bear attack southeast of Yellowstone National Park.
Brady Lowry, suffered a broken arm and puncture wounds when the black bear initially attacked. The boys were searching for elk and deer antlers. The bear caught Lowry by surprise and by the time he noticed the bear, it was too late.
The only thing I could yell is: 'Bear! Bear!' I just knew I had to protect my head and just kind of fight for life, you know -- it's life or death," said Lowry in an interview on "Good Morning America."
Kendell Cummings, his teammate, rushed in to help Lowry. He tried to stop the attack by, hitting, kicking, and yelling, pulling on the bear's fur. The bear then focused its attention on Cummings, pouncing.
"It knocked me onto the ground and then, with its head, pushed me on the ground all the way up against the trees and then kind of pinned me up there and it was attacking me," Cummings said to ABC News. "I was putting my hands in its mouth and stuff, so it wouldn't be chewing on my neck and everything."
Lowry credits Cummings with saving his life and even called him a "hero."
Cummings says the bear then left, but only for a brief moment, quickly returning and attacking him once again. The bear left a second time, giving Cummings a chance to get away and find his other teammates. Lowry was able to escape and find an area with cell phone service to call 911.
Two other teammates helped Cummings get off the mountain. He was severely injured and underwent surgery at Billings Clinic hospital. Their teammates and coach Jim Ziegler met the injured wrestlers at the hospital to show support.
Wyoming wildlife officials will not seek out the bear who attacked the wrestlers, as they say, there are too many bears in the area to know which one attacked them.
© 2023 Latin Times. All rights reserved. Do not reproduce without permission.