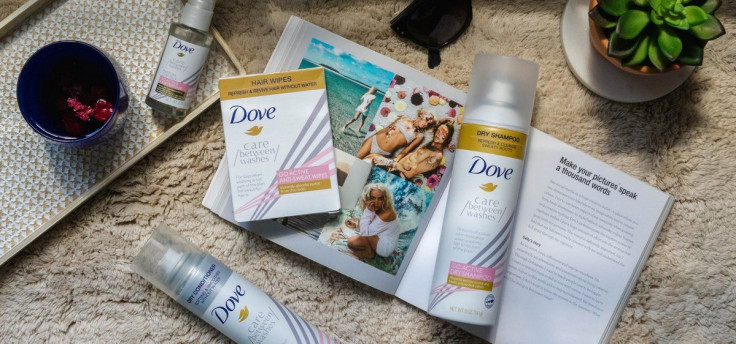 Whether you practice yoga three times per week or you are a CrossFit athlete, the Dove Go Active Collection was specifically designed with the active womxn in mind. This four-piece collection features a dry shampoo, dry conditioner, hair perfume and dry shampoo wipes with a patented ActiveScent technology that will help you beat unwanted odors for sweat odor resistance in one step while keeping hair looking and feeling beautiful.
When life gets hectic, with just a few sprays you can freshen up your roots with the Care Between Washes Go Active Dry Shampoo. The product absorbing excess sweat while reducing unwanted odors. Perfectly designed for greasy hair, the formula helps to leave your strands feeling fresh and clean after a workout.
Right after applying your dry shampoo, you can nourish your mid-lengths and ends with the dry conditioner spray. The Care Between Washes Go Active Dry Conditioner leaves hair nourished and touchably soft, and gives your strands extra care whenever and wherever you need it.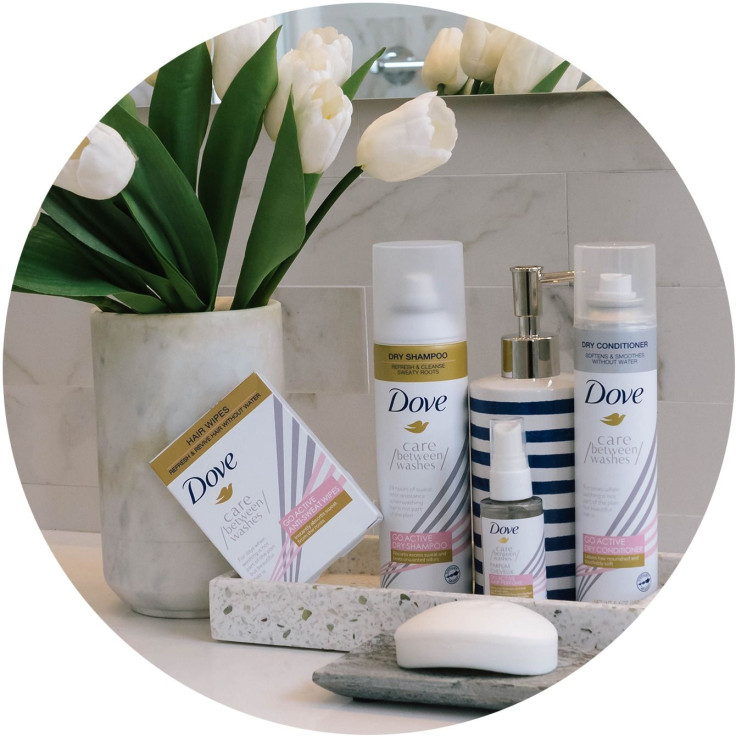 If after your gym session your need hair care on-the-go, the brand got you covered with their hair perfume --Yes! Perfume for your hair! The Care Between Washes Go Active Hair Perfume renews your hair's freshness and helps keep hair smelling like white tea and jasmine.
Finally, the Care Between Washes Go Active Dry Shampoo Wipes is the perfect product for on-the-go touch-ups. The hair wipes help to instantly absorb excess sweat and oil from your roots and mid-lengths
There is no doubt that the Care Between Washes Go Active range gives you easy hair care – so you can make sure there's no hair workout, after the workout.
© 2023 Latin Times. All rights reserved. Do not reproduce without permission.