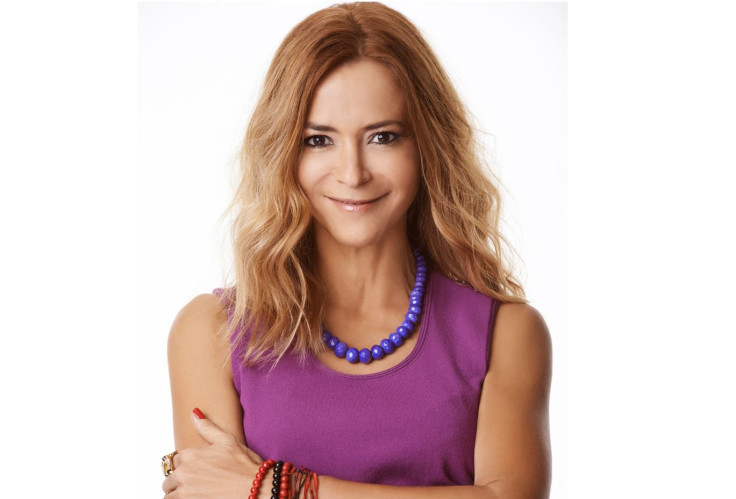 Beauty expert Irma Martinez is here to tell us easy, must-have steps and products to fight the clock and look radiant at all times. "In my years as a celebrity fashion stylist, I've seen trends come and go, while other styles seem to defy time. And like those timeless staple pieces that never go out of style, I've learned that if I take care of myself, both inside and out, I can maintain my skin and actually defy my age! Now that I'm in my 50s, I've never felt more beautiful! Here are some little tricks I've learned along the way."
Proper anti-aging skin care is essential from head to toe and taking care of my body is just as important as caring for my face, so I always shower with Olay Age Defying Body Wash. It's super-moisturizing to defend against dry skin and fight the visible signs of aging. Plus it works fast, which is a definite plus. I noticed younger-looking skin after just one use!
I often have long days of meeting and fittings, so every now and then I love to grab a little sweet for the road. I believe it's important to enjoy the delicacies of life in moderation! Whenever I manage to get my hands on my favorite Colombian candy like chocolatina, it transports me back to my lovely childhood in Cartagena.
Although I'm a stylist, business owner and soon-to-be author, my most important roles are as a mother and wife. Because of my busy schedule, I've learned how to make healthy, easy-to-make recipes with my signature sazon that my family loves. Now when my kids come back home from college, I make sure to give them an extra dose of nutrition with a balanced meal.
I've learned the best way to fight the effects of gravity are to stay fit, but with work and family life, I know how easy it can be to push time at the gym to the bottom of one's priority list. I keep myself motivated by trying new classes, working out with a friend or treating myself to some new workout wear.
© 2023 Latin Times. All rights reserved. Do not reproduce without permission.