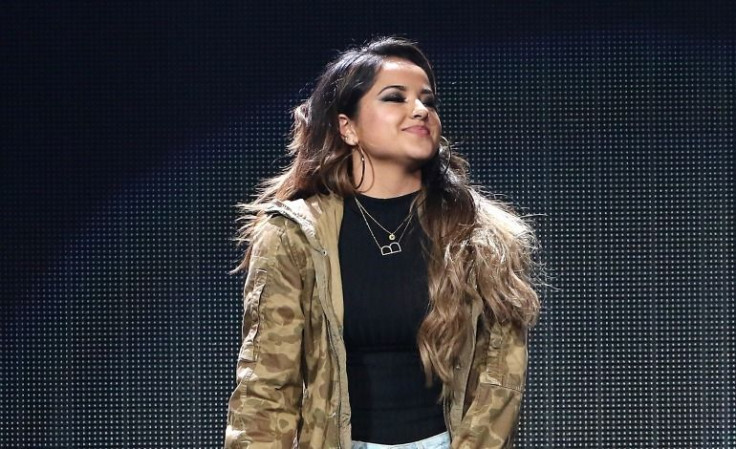 Becky G has revealed time and time again that her new album will soon be out. Meanwhile, she's making the rounds with hit singles such as "Break A Sweat." In celebration of such a successful year, the Mexican-American songstress dropped three new tracks all at once. It's her way of thanking her beloved Beasters on Christmas.
"Merry Christmas to my amazing Beasters," she wrote on YouTube. "As we get closer to the end of this year I can't help but reflect on everything I've been through. It's not easy, but with you all by my side I feel unstoppable. You all mean the world to me. It all started here, just uploading videos on youtube. Now look how far we've come. Our Beaster family continues to grow and that brings me so much happiness. I can't thank you guys enough."
The 19-year-old singer released three songs called "Stutter," "The Lights" and "Good At It." She expressed the following for each song:
THE LIGHTS: "'The Lights' is a true example of when I say 'Music is how I express myself.' I wrote this song because I had bottled up things I was feeling and didn't know what else to do other than put it into my work in the studio that day. Writing this helped me a lot. It's not a hype song but it's a song that means a lot to me."
STUTTER: "Literally decided to do this today out of the blue. Wanted to drop something for you guys since I'm in the holiday spirit. Here is a song I re-made with some great friends of mine."
GOOD AT IT: "'Good At It' is inspired by the new confidence I've found in myself as a woman. I love songs with vibe that make me feel good and sexy. Enjoy."
© 2023 Latin Times. All rights reserved. Do not reproduce without permission.