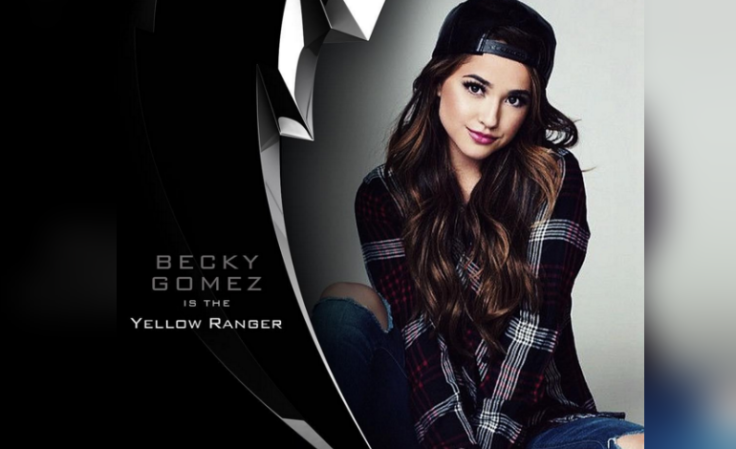 With a TV and film trajectory of seven years, Becky G has proved that acting is her second passion. Must we remind you of her recent sexy role on "Empire" season 2? In November, it was announced that the Mexican-American star is the last ranger to be added to the "Power Rangers" movie cast. She'll be starring alongside RJ Cyler (Blue Ranger), Naomi Scott (Pink Ranger), Ludi Lin (Black Ranger) and newcomer Dacre Montgomery (Red Ranger) in the Lionsgate project directed by Dean Israelite.
Though Becky is extremely happy with the opportunity, she admitted that she almost didn't audition for the action-packed role, but when she did, she had no clue it was the the "Power Rangers" 2017 reboot!
"I was super geeking out, like legitimately. I didn't even know what I was auditioning for. I had no idea it was Power Rangers," she told TIME Magazine. "I got some sides sent to me from my agent while I was on tour. I was like, 'Girl, I ain't got time for this! I'm on a tour bus, I'm doing shows every single night, I'm tired!' I didn't even read them. I was just like, 'Timing right now is not good.'"
Though she almost gave up on her first-ever movie role, it was her agent's persistency that convinced her to try out for the gig.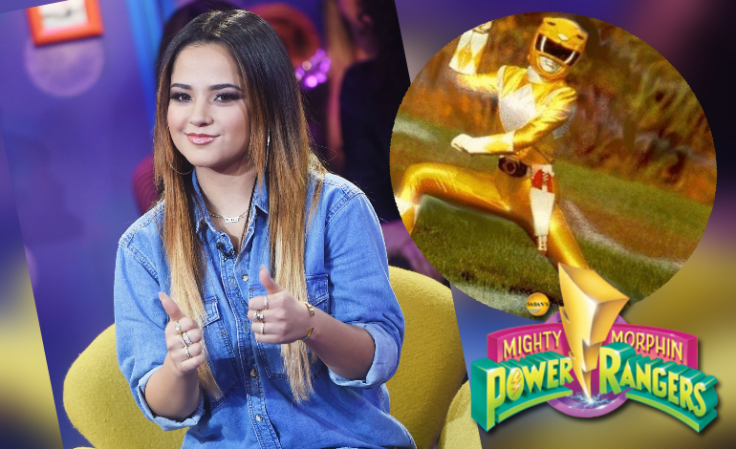 "My agent's like, 'Look, it doesn't go away. The opportunity's still here, and it's been like a week now. Can you just film it so I can send it to the director and we can just be done?' I read the sides and was like, 'Oh, this girl's cool, for sure.' Literally, like in one take, I just set up my phone, had my cousin read the other character, and then was done," she said.
The 18-year-old Latina singer, who confessed she's a Power Rangers kid, said the upcoming flick will be very relatable. "Literally you're going to see these kids grow up in front of your eyes. That to me is going to be so cool to play because this is my first movie ever. I was just in Vancouver, where we're going to be shooting, and apartment-hunting—I've never lived on my own! This is a whole new experience for me, and this character is also experiencing something new for her as well," she stated.
The "Power Rangers" movie, which is expected to premiere on January 13, 2017, is a reboot of the iconic 1990s TV series.
© 2023 Latin Times. All rights reserved. Do not reproduce without permission.