French President Emmanuel Macron became the first international politician to visit the blast site in Lebanon on Thursday, August 6.
Before his arrival, the French President Macron promised "unconditional aid and support for the population," as the international relief reached the disaster-stricken city. Another plane from France is expected to arrive in Beirut with relief supplies and a team to investigate resources and search teams.
"We will organize things so that aid can go on the ground, can reach the Lebanese women and men," Macron told reporters shortly after landing. "This is what we need. We will be there. And we won't let go."
He also added that Lebanon is in dire need of some reforms, in the absence of which, the country will continue to sink.
Shortly after his interview, Macron was surrounded by protestors at the blast site in Beirut, calling for a change. One of the protestors passionately told him that "you are our only hope." While another protestor asked him not to give any money to the government, considering the levels of corruption in Lebanon.
The deadly Lebanon blast is known to have killed more than 137 people and has left more than 5,000 people injured who are being treated in different hospitals. More than 100 people are reportedly missing. The teams are working day and night to remove the rubble and rescue mission people that may be trapped under the debris.
The Beirut blast is known to have left more than 300,000 people homeless. The country is left with just a months' worth of supply of wheat, however, support from other countries as well as scheduled supplies are on the way.
"No, I want it to go to you, to the NGOs, under the supervision of the United Nations. ... But we also need to change the political system," Macron replied to him.
A two-week state of emergency was declared by Lebanese President Michel Aouon in Lebanon following the Beirut blasts. The President vowed that those who are responsible for the blast will have to face the consequences.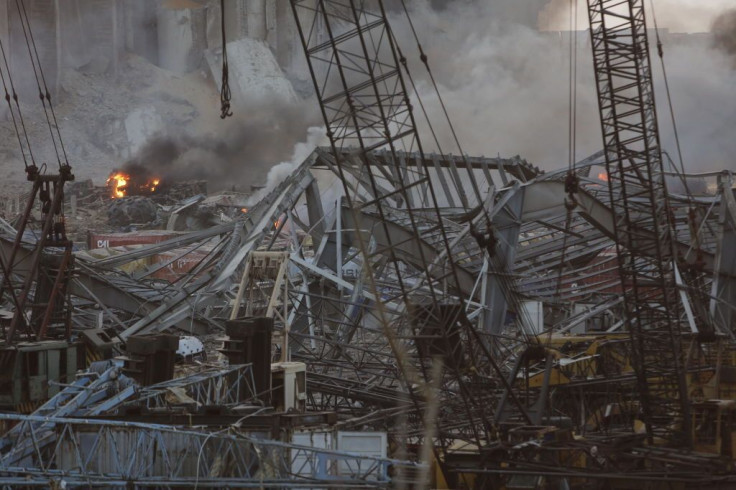 © 2023 Latin Times. All rights reserved. Do not reproduce without permission.