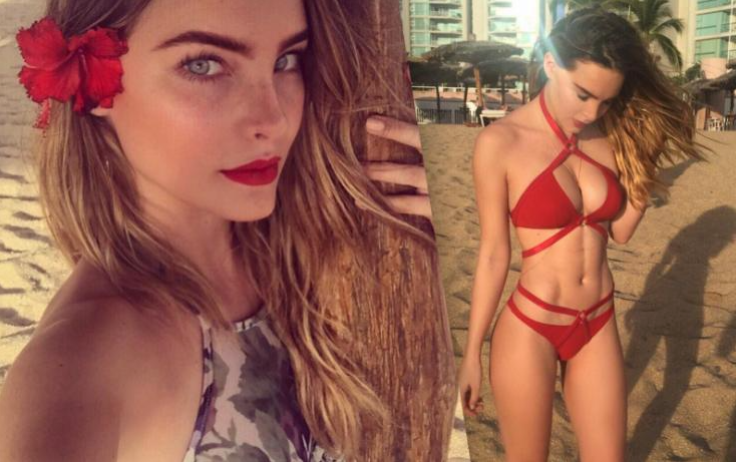 "En gustos se rompen géneros." However, these women have reached an agreement on Belinda's body, and have come together in a video in which they express how they really feel about the singer's looks.
"You are destroying us!" the girls say at the beginning of the clip.
Even though the tone of the footage seems a little confusing in the first couple of seconds, we later discover that what the girls are trying to say is that they wished they had the pop star's body, but in order to do so, sacrifices must be made. Sacrifices that they are not necessarily willing to make.
"Today, I said no to pizza. Today, I had papaya with granola for breakfast. Today, I had to do CrossFit. Today, my pizza arrived and I had to clean the fat from the top with a napkin, and this, this is all your fault, Belinda!" the women state throughout the video.
In the past couple of months, the 26-year-old singer has been flaunting her goodies on Instagram, which has caused the admiration of millions of followers and the envy of every single woman out there.
"Do you think I'm not traumatized every time you post a photo shoot? I want your abs, your perfect abs," one of the girls says with frustration.
The intention behind the production was just to have a good time between friends while making a video that could potentially go viral. But truth to be told, these girls are addressing a subject that started a long time ago with society's false idea of beauty.
For generations, women around the world have struggled with their body image because they don't look like the models or actresses featured on the cover of a magazine. But these girls say, no more.
"Gain some weight, please," is the message they send to the "Baywatch" star at the end of the clip. "If you see Belinda walking down the street, feed her!"
Kudos to these ladies for going against what the rest of the world calls "beautiful" and for embracing themselves, and their bodies, just the way they are.
Check out the video below.
© 2023 Latin Times. All rights reserved. Do not reproduce without permission.