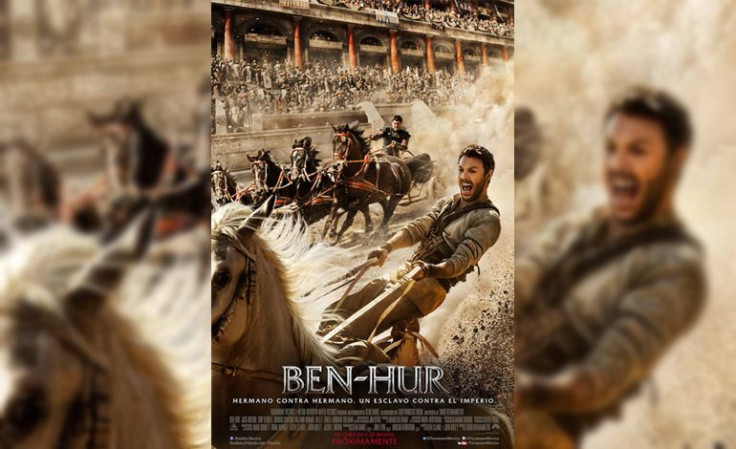 As "Ben-Hur" promises to be the hottest movie of the summer, Paramount Pictures has just released an exclusive Spanish poster to appeal to the Hispanic market. The movie already includes a major Latin star, Rodrigo Santoro, who will be playing Jesus and even received the blessing from Pope Francis to take on this role with the responsibility it requires.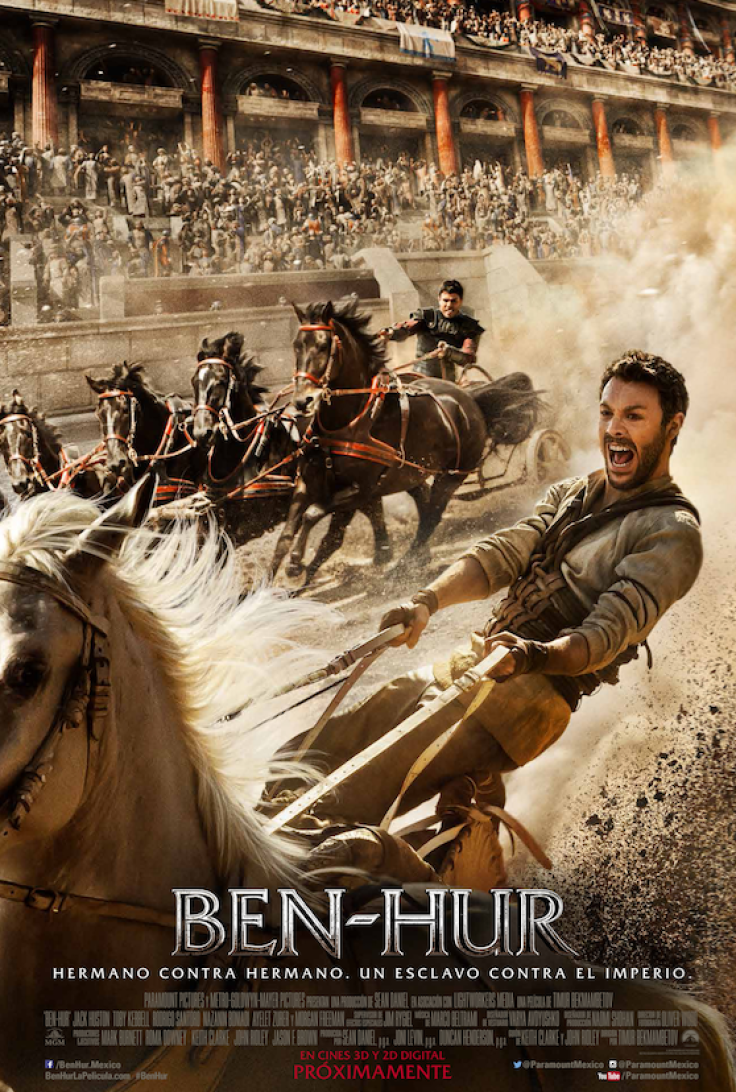 Based on the 1880 novel "Ben-Hur: A Tale of the Christ" by Lew Wallace, this new interpretation of the book tells the story of Judah Ben-Hur (Jack Huston), a nobleman who is falsely accused of an assassination attempt by his childhood friend and adoptive brother Messala (Toby Kebbell). He survives years of slavery under the Romans and attempts to get revenge by challenging his adoptive brother in a grand chariot race while being forever changed after a series of encounters with Jesus of Nazareth.
This time around, Jesus will have a prominent role in this movie, unlike the original film from 1959. Paramount Pictures' vice chairman, Rob Moore, stated that Christ "is going to be consistent with people's expectations" in this version, and that the "expectations of the faithful will be honored by this one." Moore was referencing the backlash received by Darren Aronofsky's "Noah," in which some Christians were alarmed by the film's inaccurate interpretation of the Bible.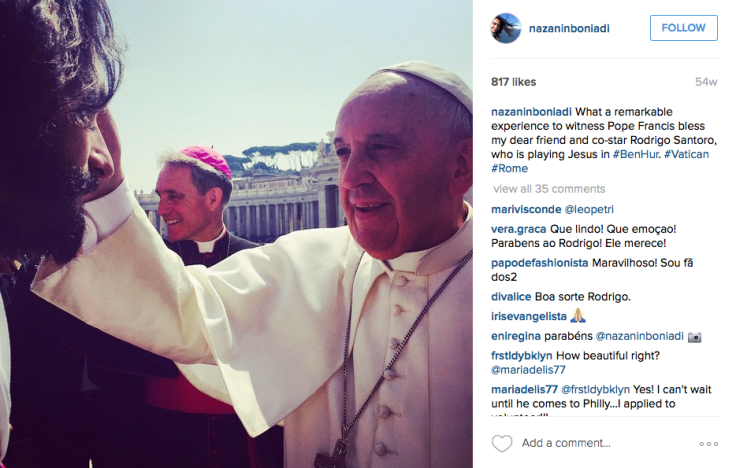 Besides seeing a lot of Rodrigo Santoro in a role blessed by the Pope, some of the cast also includes Jack Huston, Morgan Freeman, Toby Kebbell and Nazanin Boniadi. The film was directed by Timur Bekmambetov and written by Keith R. Clarke and John Ridley. Production began in February 2015 in Rome, Italy and lasted for about 6 months before completing in August 2015. The film is scheduled to be released on August 19, 2016 in North America and you'll be able to see it in 2D, 3D, Real 3D and Digital 3D.
© 2023 Latin Times. All rights reserved. Do not reproduce without permission.