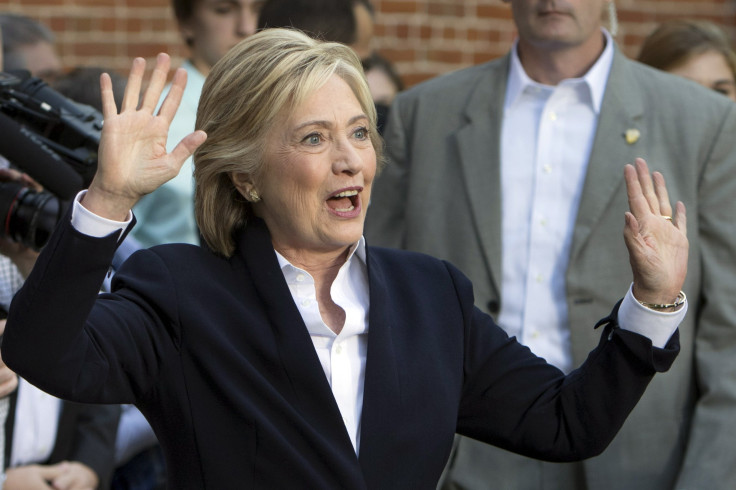 Hillary Clinton is opposed to the Trans-Pacific Partnership in its current form despite supporting some of the trade deal's goals, the former Secretary of State announced on Wednesday.
"I am glad that Secretary Clinton has now come on board," said rival Democratic presidential candidate Bernie Sanders.
Sanders qualified the "welcome" as a Senator "who voted against the North American Free Trade Agreement, the Central American Free Trade Agreement and Permanent Normal Trade Relations with China and who has helped lead the effort against the Trans-Pacific Partnership."
In her own statement, she preempted perceived flip-flopping by basing her opinion on available information, not a change of heart.
"I still believe in the goal of a strong and fair trade agreement in the Pacific [...] just as I did as Secretary of State [...] Based on what I have seen, I don't believe this agreement has met [a high bar]."
Hillary Clinton is already taking flack for an apparent reversal of her position on the TPP. Former Maryland Gov. Martin O'Malley also issued a statement on Hillary Clinton's position. He was far more direct and critical than Sanders.
"Wow! That's a reversal!," he said in a statement, adding "Secretary Clinton can justify her own reversal of opinion on this, but I didn't have one opinion 8 months ago and switch that opinion on the eve of debates."
O'Malley pointed out that he already opposed the TPP.
"I was against the Trans Pacific Partnership months and months ago," he said. "I let people know that from the outset, and I think we need to focus on building up our own economy."
O'Malley, Sanders, and Clinton can argue over who is most against the TPP at the first televised Democratic debate next week as they vie for their party's nomination.
Meanwhile, sitting Democratic President Barack Obama is trying to get the trade deal passed. The details of the deal will be released in about a month, after which it may be brought to a rare up-or-down vote in the legislature.
To get the TPP passed, Obama will have to rely on conservative allies and centrist Democrats to make the case and get votes. With the left flank of his party in opposition, TPP could be much harder to pass than he may have anticipated months ago.
© 2023 Latin Times. All rights reserved. Do not reproduce without permission.